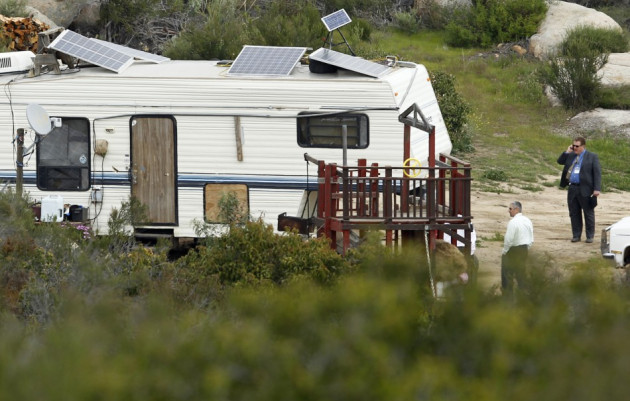 A man has been arrested on suspicion of killing his girlfriend by firing a homemade cannon into a room at their Californian trailer home.
Richard Fox, 39, fired the cannon after loading it with firework powder in their trailer park outside the town of Potrero, near San Diego.
His 38-year-old girlfriend, who has not been identified, was found dead from shrapnel wounds.
The woman was inside the trailer with her four-year-old child and three other adults. None of the others was injured, police sergeant David Martinez said.
Martinez said it is still too early to say if the blast was an accident. a motive has not been found but police said Fox had been drinking at the time.
A second man is believed to have been working on the cannon with Fox before it was fired.
Fox was treated for shrapnel wounds in his right leg and arrested on suspicion of detonating an explosive device in a manner resulting in death.
John Arnold, a friend and neighbour at the Twin Lakes Resort mobile home park, told U-T San Diego news: "He liked experimenting with guns and it looks like this experiment went bad."