The Queen has been named the most powerful woman in the UK in a poll conducted by Radio 4's Woman's Hour.
A panel of judges compiled the list of the 100 most powerful women in the UK and named Home Secretary Theresa May and Santander CEO Ana Botín second and third respectively.
Despite being one of the most talked about women in the world and pregnant with a possible future monarch, Kate Middleton did not feature on the list.
Journalist Eve Pollard told the BBC that the Duchess of Cambridge's absence from the list was discussed at length.
"Most women on our list were judged to have power because they had reached a place where they have control - of policy, of direction, of influence, of staff," she explained.
"The panel also felt that we should include some women who have what we describe as soft power - not hire-and-fire or innovative financial decisions but the ability to transform the way we think about ourselves.
"Inevitably, not everyone will agree with the 100 we have chosen. There are some omissions. For example, we had long debates about the Duchess of Cambridge. Is she influential? Hugely. Is she powerful? Not yet.
"What this list does is shine a light on those sectors where too few women are getting to the top, like politics, FTSE companies, the military and journalism.
"Our legacy, we hope, is that this list might change that."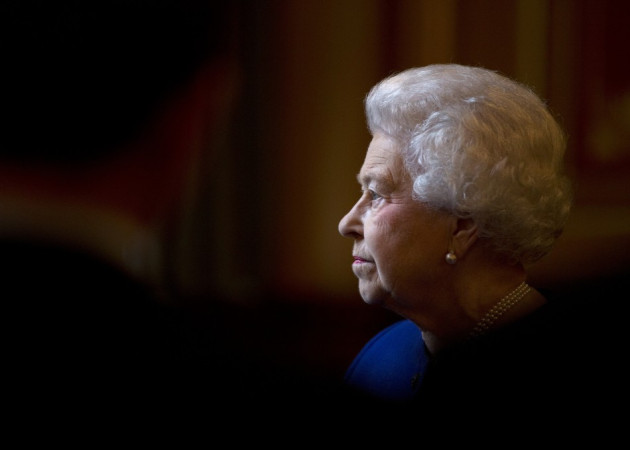 Other women in the top 10 were Mumsnet founders Carrie Longton and Justine Roberts. Radio 4 said: "The website has a prominent role in national political debate and leading politicians take part in regular webchats.
"The site's ability to draw the party leaders to answer members' questions led to the 2010 general election being named the "Mumsnet election".
"The site has also run high-profile campaigns on a range of issues including the sexualisation of childhood - 'Let Girls Be Girls' - and to improve services for those who have an early miscarriage."
Prof Sally Davies, the first women to hold the position of chief medical officer for England was in sixth place, while media mogul Elisabeth Murdoch was in fifth place.
In fashion, Burberry CEO Angela Ahrendts was named ninth most influential woman in the UK. Designer Victoria Beckham earned a place in the top 100, coming 95<sup>th.
Other women included Adele Adkins, Clare Balding, Carol Ann Duffy, Dawn French and Shami Chakrabarti.
Women's Hour Top 20 Most Powerful Women in the UK:
1. Queen Elizabeth II
2. Home Secretary Theresa May MP
3. Ana Botin, Santander UK CEO
4. Supreme Court judge Baroness Brenda Hale of Richmond
5. Elisabeth Murdoch, chairman of the Shine Group
6. Chief Medical Officer Prof Sally Davies
7. Mumsnet founders Justine Roberts and Carrie Longton
8. Appeal court judge Lady Justice Hallett
9. Burberry CEO Angela Ahrendts
10. Dame Gail Rebuck, chairman and CEO of the Random House Group
11. TUC general secretary Frances O'Grady
12. Moya Greene, chief executive of the Royal Mail
13. JK Rowling, author and philanthropist
14. Labour MP Harriet Harman
15. Prof Nancy Rothwell, president and vice-chancellor of the University of Manchester
16. Rosemary Squire, co-founder and co-chief executive of the Ambassador Theatre Group
17. Maria Miller MP, culture, media and sport secretary
18. Thames Valley Police chief constable Sara Thornton
19. Ann Glover, chief scientific adviser to the European Commission
20. Scotland's deputy first minister Nicola Sturgeon MSP