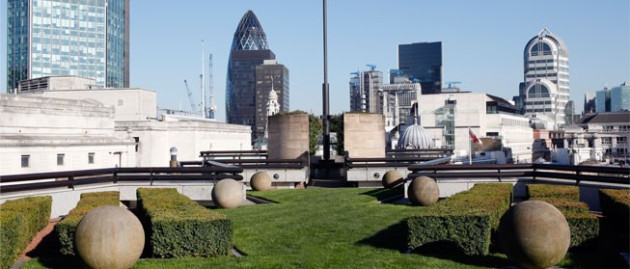 A woman fell 80 feet to her death from a rooftop restaurant in the City of London in front of more than 100 diners.
The smartly-dressed Asian woman reportedly took a sip of her wine and placed her handbag on the floor before jumping eight storeys off the top of the exclusive Coq D'Argent restaurant in the City of London.
One diner told the Evening Standard: "The place was packed. There must have been 100 people. Everyone was just doing their usual, drinking and talking loudly. She must have walked to the corner and just jumped."
Another diner explained they were not aware of the incident until two police officers arrived at the table he was at and said they had to leave.
He said: "I saw a handbag and a glass of wine that had obviously been the woman's. From listening to what people were telling the police it sounded like she had been quite self-collected, just taken a sip of wine, and then stepped over the edge."
The woman's death is the third to occur at the restaurant following the deaths of stockbroker Anjool Malde in 2009 and City worker Richard Ford in 2007.
Malde, 24, jumped to his death while clutching a glass of champagne after being suspended from his job at Deutsche Bank. Ford also died after throwing himself off the building and landed on top of a bus below.
One City worker wrote on Twitter immediately after the woman jumped: "My heart has never beat so deep and fast in all my life. People were crying their eyes out. She landed 20 metres in front of me... I don't think this City life is for me. I mean how bad can things have been 4 her?"
The woman has not yet been identified and the circumstances leading up to her death are being investigated.
The restaurant is now open again for business following the incident.
A City of London Police spokesman said: "At approximately 6:30pm a woman was seen to fall to the floor from a building in Poultry, EC2.
"She was subsequently pronounced dead at the scene. Police are investigating the circumstances of her death."
David Loewie, managing director of D&D London, owners of Coq d'Argent said: "It is a very sad case, but we cannot comment further as a police investigation is under way."