Women in power in 2023: New data shows progress but gender-gap still present
The 67th Session of the Commission of the Status of Women this year pushes for gender equality in the digital age, and the empowerment of women across STEM and Politics.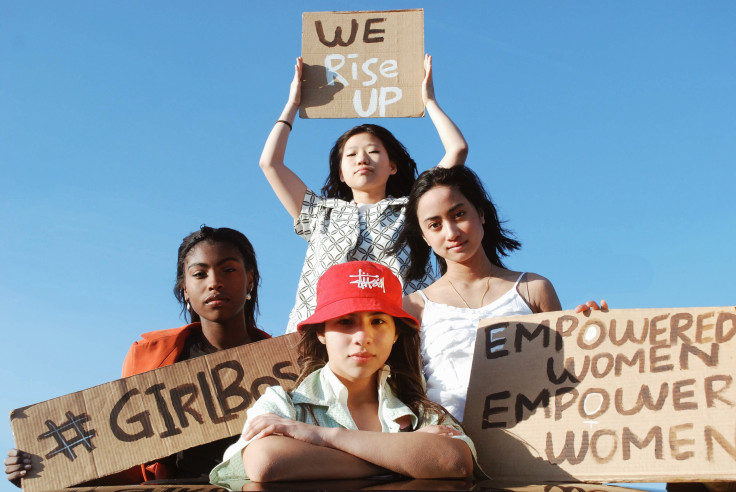 Women's equal participation and leadership in politics has seen an improvement over the years, but new research by IPU-UN Women Map of Women in Politics reveals closing the gender gap is still far off.
The research provides statistics, looking into women in executive government positions, national and local parliaments, and expanding participation.
The map shows the latest ranking and regional distribution of women in executive positions across these sectors as of 1st January 2023, and while there have been some improvements in the rise of women in political leadership across the years, the data shows some regions are lacking in improvements
More women are in the highest positions in State
Statistics show that from January this year, 11.3 per cent of countries have women as Head of State, excluding monarchy-based systems. Further 9.8 per cent of have women Head of Government, a significant increase compared to figures from a decade ago which stood at 5.3 per cent and 7.3 per cent. Out of all the regions the study looked into, Europe is leading in terms of the number of women in leadership in governments.
Europe and the Americas leading in women Cabinet Ministers
Women represent 22.8 per cent of the cabinet ministers as of 1st January 2023. In Europe and North America, almost 32 per cent of cabinet ministers are women, while in Latin America and the Caribbean, female cabinet ministers represent around 30 per cent. These regions are regarded as the regions with the highest share of women in cabinets.
However, in most regions, there is still a gross under-representation with numbers dropping as low as 10.1 per cent in Central and Southern Asia, and 8.1 per cent in Pacific Islands, including New Zealand.
Across Europe, only 13 countries have gender-equal cabinets, with 50 per cent or more women cabinet members as heads of ministries.
The map looks further into the areas of impact women in higher positions have made, highlighting that women championed policies relayed to human rights, gender equality and social affairs.
Although underrepresented, women are at the forefront of pushing important policies, including environment 32 per cent, public administration 30 per cent and education 30 per cent.
However, the data shows areas such as economics, defence, justice and home affairs are dominated by men.
Highest level of parliamentary leadership
Furthermore, the data shows the number of women Speakers of parliament has increased from 20.9 per cent in 2021 to 22.7 per cent in 2023. The IPU's annual Women in Parliament report also highlights the gender disparity between women MPs and men - despite the low contrast between male and female MPs, the number has increased from 25.5 per cent in 2021 to 26.5 per cent in 2023.
The IPU data on women in parliament also reveals wide global disparities: European Nordic countries are at the top of the regional ranking (45.7 per cent of MPs are women) while the Middle East and North Africa region remains at the bottom (17.7 per cent of MPs are women).
From Politics to STEM
While the theme of this year's 67th session of the Commission of Status of Women, where the Map of Women was presented, championed the empowerment of all women and girls, there is still a lack of women in science, technology, engineering and maths (STEM) and the issue of retaining those that are there.
Despite the significant push from industries to create more spaces for women in STEM, research shows women are still twice as likely than women in other industries to consider leaving.
This is an issue that has trickled down to many aspects of STEM such as the tech industry's recent cases of layoffs disproportionately affecting women, and retaining women in the workforce becoming more difficult.
A survey conducted by Ensono in 2022 revealed that 67 per cent of respondents said they experience discouragement or setbacks while perusing a career in technology. A further 45 per cent of women in the UK reported employers cited lack of training and skill development as a reason for progressing them in their career and considering them for promotions
Amongst some of the reasons, women attributed leaving to key factors. Most significantly, they were working in unfair conditions, they were being unequally compensated compared to their male counterparts, and were receiving little support to accommodate work-family balance.
At the same time, some also reported heightened stress levels, burnout, anxiety about their work, and not receiving deserved recognition or opportunities for advancement.
What can be done to engage and keep women in stem? Like most sectors, there is a gender pay gap in STEM, with women usually being paid 20-30 per cent less than their male counterparts. Obvious skill set and experience will allow for differences but the baseline should be the same.
Equal pay and fair recognition of skill are vital to keeping women on board. Moreover, trust should be built between female employees and higher management. A survey conducted revealed that working women are less likely to demand a pay rise, with 60 per cent having never asked for one compared to 48 per cent of men.
Chief of Human Resources and Senior Vice President of LinkedIn's Global Talent Organisation Pam Wadors said it best herself in an article she wrote on International Women's Day.
She wrote: "Women don't want more, we just want fair. Whether it's fair pay, chance of promotion, maternity leave or access to strong mentors, most women want to know and feel like the company has our back."
The industry has a responsibility to show women in STEM their work matters and advocate for them so they can progress without unfair limitations.
© Copyright IBTimes 2023. All rights reserved.