Wonder: Julia Roberts' drama pushed back for prime November release
Homeland's Mandy Patinkin and Owen Wilson are also set to star in the heartwarming adaptation.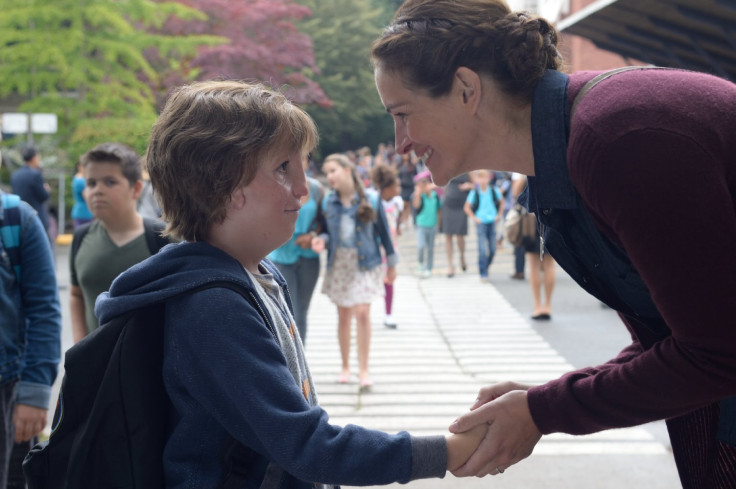 Lionsgate's upcoming drama Wonder, starring Jacob Tremblay and Julia Roberts, has been pushed back until November 2017. Originally set to reach cinemas on 7 April, the film was moved due to it "doing so well in test screenings," – making a change from delayed releases due to negative reactions and re-shoots.
According to CinemaBlend, the studio believe the Stephen Chbosky directed picture will be more successful during the winter months as that's when heartwarming family films do best. While its pure speculation at this point, the move could even be a hint that Lionsgate are hoping for awards success with the outing.
No stranger to the coming-of- age novel, Chbosky penned The Perks of Being a Wallflower in 1999, and later wrote the screenplay and directed the 2012 hit film.
Wonder is based on 2012 book by R J Palacio, and depicts the playground rites of passage of one, Auggie Pullman. Born with a facial deformity, he is home-schooled for many years before being forced into the rather frightening prospect of attending an actual school in upper Manhattan.
Auggie has to summon strength to take a stand against bullies and make his fellow classmates see him as a 'regular' 10-year-old, one who loves playing video games and eating ice cream just as they do. Isabel and Nate are Auggie's nurturing parents – Roberts is cast as his mother while Owen Wilson will fill the paternal role.
The film's new release date means it will face some competition in cinemas come year end. In the same month, comic book juggernauts such as Marvel Studios' Thor: Ragnarok and Warner Bros. Pictures' Justice League will reach the big screen as will upcoming Disney Pixar movie Coco. However, there's a chance the release date may also work in Wonder's favour, as cinemagoers who aren't keen on superhero outings will see the film as a welcome alternative.
Also starring Sonia Braga, Daveed Diggs, Homeland's Mandy Patinkin and Owen Wilson, Wonder is now scheduled to reach cinemas on 17 November.
For more entertainment news follow A-List on Twitter @Alistinsider
© Copyright IBTimes 2023. All rights reserved.