Rumours that British novelist Philip Pullman was gearing up to release a new book have been circling for a while, but now, fantasy has become reality. On Tuesday 14 February, the author announced that a new trilogy is on its way, with the first volume, The Book of Dust, scheduled for release on 19 October 2017.
The series will revisit the same universe of the hugely popular His Dark Materials which sold more than 17.5 million copies and was translated into 40 languages. The first book, Northern Lights, also had its own film adaptation entitled The Golden Compass starring Daniel Craig and Nicole Kidman. Speaking about the upcoming novel, Pullman teased that it would centre around existing heroine Lyra Belacqua, beginning when she is a baby (before the events of His Dark Materials) and carry on until she is a young adult woman.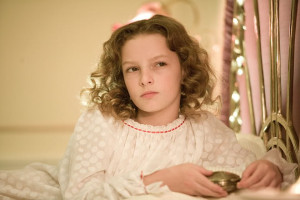 "The first thing to say is that Lyra is at the centre of the story," he explained. "I've always wanted to tell the story of how Lyra came to be living at Jordan College and, in thinking about it, I discovered a long story that began when she was a baby and will end when she's grown up. This volume and the next will cover two parts of Lyra's life: starting at the beginning of her story and returning to her 20 years later."
Pullman went on to clarify that The Book of Dust will be neither a straight prequel or a sequel to His Dark Materials, but rather a companion series that will stand alongside the original trilogy. He also went on to specify details of the first book's plot, revealing that it would focus on the subject of "dust".
"Questions about that mysterious and troubling substance were already causing strife 10 years before His Dark Materials," he stated. "At the centre of The Book of Dust is the struggle between a despotic and totalitarian organisation, which wants to stifle speculation and enquiry, and those who believe thought and speech should be free. The idea of Dust suffused His Dark Materials. Little by little through that story the idea of what Dust was became clearer and clearer, but I always wanted to return to it and discover more."
For more entertainment news follow A-List on Twitter @Alistinsider