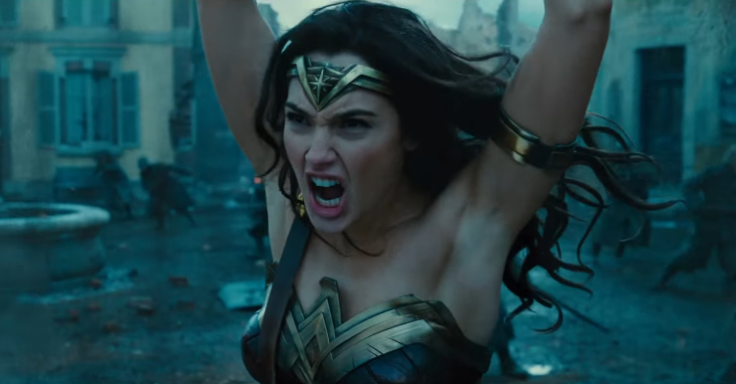 Warner Bros is ramping up promotions as the female superhero-fronted movie Wonder Woman's release date draws close. In a bid to build-up anticipation, the studio released some brand new stills from the film, and this time the spotlight is also shared by other characters like General Erich Ludendorff and the villainous Doctor Poison.
However, the focus remains on Gal Gadot's Diana Prince, who travels outside the protected world of Themyscira with American pilot Steve Tremor to fight during the World War I era. Interestingly, the new stills show Gadot in different lights as per the evolving narrative.
In one of the pictures, the Amazonian warrior is shown in her homeland of Themyscira with Queen Hippolyta played by Connie Nielsen.
While several other pictures focus on Gadot after she has travelled to the city of London with Trevor and has gone undercover amid the war. Unfailingly, the Wonder Woman star manages to retain interest as she shows off her weapon-wielding skills during a combat with a general.
What steals limelight is when Gadot emerges in her superhero avatar to take on the world and fight against evil forces. A shot puts the Comic Book hero in a seemingly war-zone as she looks on.
Along with the shots of the titular character, the never-before seen pictures also offer a glimpse of certain key characters like Chris Pine's Steve Trevor, Danny Huston's German General Erich Ludendorff, and Elana Anaya's Maru aka Doctor Poison.
In the DC Comics, Doctor Poison happens to be Wonder Woman's arch rival and the two have often clashed. The villainous character wears a half-mask over her face, as apparent from the stills, and is seen interacting with the General in one of the photos.
After front-lining her titular role in the Wonder Woman movie, Gadot will be next seen as the DC superhero in Justice League.
Wonder Woman arrives in theatres on 2 June, 2017, while JL arrives later in November this year.