House of Cards star Robin Wright has spoken out about the Hollywood gender pay gap, recounting how she demanded equal pay to that of co-star Kevin Spacey on the politically-charged Netflix show but later discovered that was to no avail.
Starring as First Lady Claire Underwood, the on-screen co-conspirator to Spacey's President Frank Underwood since 2013, Wright believed she was getting the same wage too until she recently found out that she wasn't...
"I was told that I was getting equal pay and I believed them, and I found out recently that it's not true... so that's something to investigate," the Wonder Woman actor candidly told Net-a-Porter's weekly digital magazine, The Edit. "Claire and Francis are equivalent as far as their power, their union and the plot.
"I may not have as many scenes or words as Francis, but Claire doesn't need to verbalise as much. Francis is an orator, a poet, a demonstrator. Claire is an [ego] that sits in the back and directs him, but they are partners on the same plane,'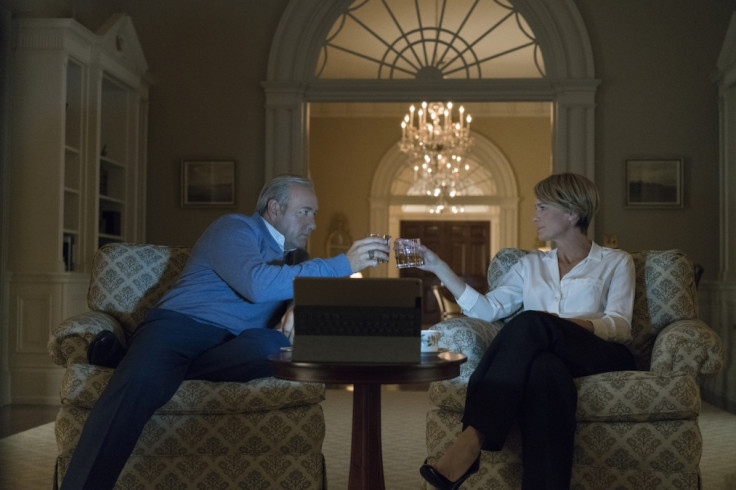 The Huffington Post alleges Spacey was earning around $500,000 (£384.7k) per episode ahead of the show's third season opener in 2014. The same publication calculates that Wright is likely making around $420,000 per episode (considering she accumulated around $5.5m from the show between 2014 to 2015).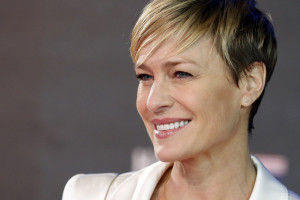 Speaking with the publication earlier this week as part of a Rockefeller Foundation, Wright explained how Spacey's character being on the same level as hers was was what attracted her to the project in the first place.
"It was a perfect paradigm. There are very few films or TV shows where the male, the patriarch, and the matriarch are equal. And they are in House of Cards," the actor divulged. "I was looking at statistics and Claire Underwood's character was more popular than [Frank's] for a period of time. So I capitalized on that moment. I was like, 'You better pay me or I'm going to go public.' And they did."
Unfortunately, for Wright, it now doesn't sound like that was the case. The actor stars as Underwood in the eagerly-anticipated fifth season of House of Cards, which will be available on Netflix worldwide on 30 May.