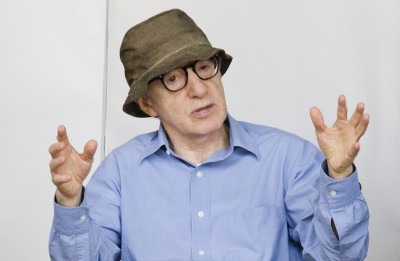 Woody Allen has broken his silence about allegations made by his adopted daughter Dylan Farrow who claimed that he sexually abused her when she was seven years old.
In an open letter to the New York Times posted online, Dylan described how the 78-year-old sexually abused her.
"When I was seven years old, Woody Allen took me by the hand and led me into a dim, closet-like attic on the second floor of our house," she claimed.
"He told me to lay on my stomach and play with my brother's electric train set. Then he sexually assaulted me. He talked to me while he did it, whispering that I was a good girl, that this was our secret, promising that we'd go to Paris and I'd be a star in his movies.
"I remember staring at that toy train, focusing on it as it travelled in its circle around the attic. To this day, I find it difficult to look at toy trains."
Allen's spokesperson Leslee Dart said: "Mr Allen has read the article and found it untrue and disgraceful. He will be responding very soon.
"At the time, a thorough investigation was conducted by court appointed independent experts. The experts concluded there was no credible evidence of molestation; that Dylan Farrow had an inability to distinguish between fantasy and reality; and that Dylan Farrow had likely been coached by her mother Mia Farrow.
"No charges were ever filed."
In January, Ronan Farrow, biological child of Allen and Mia, slammed his estranged father on Twitter, after he was honored at the 71st annual Golden Globes awards with the Cecil B DeMille Lifetime Achievement Award.
Ronan wrote: "Missed the Woody Allen tribute - did they put the part where a woman publicly confirmed he molested her at age seven before or after Annie Hall?"