A Republican state house in New Hampshire has been defaced with the word Nazis as fallout continues over a white supremacist rally in Charlottesville and the US president Donald Trump's response to it.
The vandalism was discovered early on Thursday morning (17 August) and a staffer was unable to remove the offending writing.
Along with the graffiti, a rock was thrown through a window but the building itself was not broken into and there were no signs of damage to its interior.
The headquarters are located in Concord and local police are understood to be investigating the incident.
Speaking to the Associated Press, party adviser, Patrick Hynes said: "It's malcontents who obviously don't represent the majority of the public in New Hampshire."
On Twitter, the New Hampshire Democratic Party described the incident as "horrible, inexcusable, and plain wrong" before adding: "New Hampshire Democrats wholly denounce this disgusting vandalism".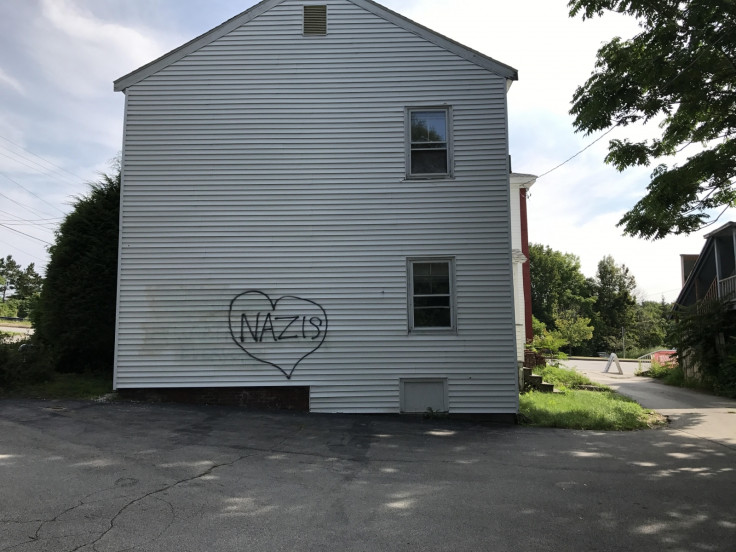 The building has previously been vandalised with someone writing "Health Care For All" around the same spot some years ago.
The US has been reeling after a weekend of violence in Virginia when white supremacists and counter protesters clashed in the city of Charlottesville. Far right groups had congregated on the city to protest the planned removal of a statue to Confederate general Robert E. Lee.
US President Donald Trump was criticised for his slow reaction to the incident, including a terror attack allegedly perpetrated by a white supremacist that left one dead and 19 injured. After doubling down on comments that blamed both sides for violence, the president tweeted support for keeping up confederate statues.
"Sad to see the history and culture of our great country being ripped apart with the removal of our beautiful statues and monuments. You can't change history, but you can learn from it," the president said in a series of tweets, "Robert E Lee, Stonewall Jackson - who's next, Washington, Jefferson? So foolish! Also the beauty that is being taken out of our cities, towns and parks will be greatly missed and never able to be comparably replaced!"