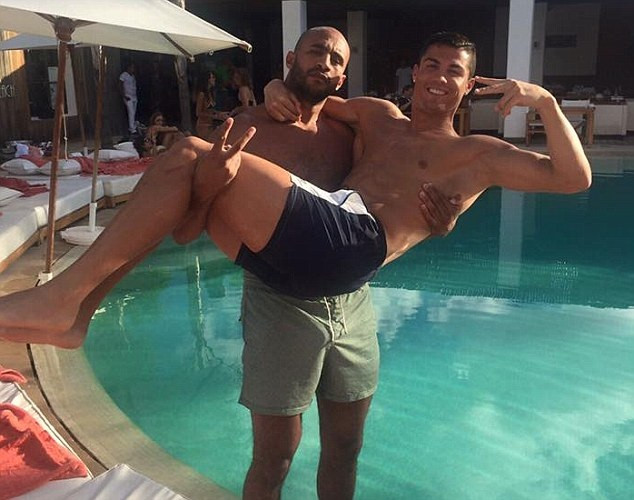 This week a French TV show sparked global headlines by suggesting Cristiano Ronaldo, arguably the world's greatest footballer, was in a gay relationship. The rumours stemmed from reports in the Spanish press that the Portuguese sports star is frequently flying to Morocco on his £14m private jet to spend time with a friend.
The latest rumours began after Daniel Riolo, a contributor on the French TV show Touche pas a mon sport, claimed: "Ronaldo takes three or four jets a week to see a friend in Morocco to cuddle."
The iconic Real Madrid forward was previously in a five-year relationship with Russian model Irina Shayk, but after it emerged he had sent a number of flirty text messages to women, they parted ways. Ronaldo has previously batted away suggestions he is gay saying: "I'm at ease with my sexuality, so it's not a problem for me."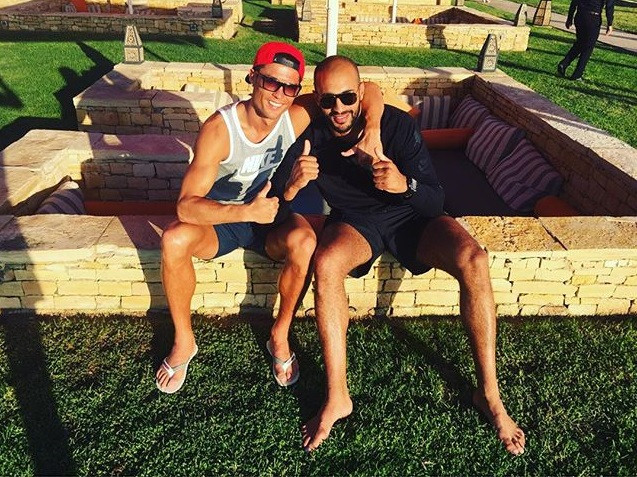 The man who has been earmarked as the subject of Ronaldo's new bromance is Badr Hari, a 6ft 5in Dutch-born Moroccan who calls himself 'Golden Boy'. Hari has a young daughter and lives in Casablanca, and boasts holding three world kickboxing titles.
On his website Hari describes his story as "rags to riches" with "his heart and determination" taking him from the "streets of Amsterdam to the bright lights of Tokyo, Japan and beyond". But it hasn't all been plain sailing.
Has been implicated in eight assaults – including an attempted manslaughter – in the Dutch capital since 2010, and in 2012 he was handed a two-year suspended sentence for aggravated assault on Dutch millionaire Koen Everink at a Sensation White party at the Amsterdam Arena. Hari has also been accused of humiliating a hotel receptionist in Casablanca last week.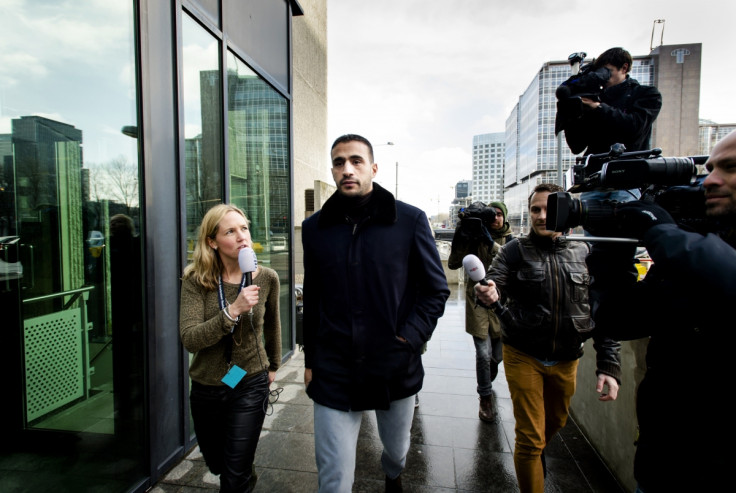 On 22 July 2012, Dutch police raided Hari's apartment on 22 July 2012 and found the anabolic steroid anapolon and tamoxifen, which is used to reduce the side effects of steroids. The injectable human growth hormone enotropin and the diuretic furosemide – both banned substances for athletes – were all found at the address. According to Hari's lawyer, the substances belonged to other people, not Hari.
Hari declares a love of fashion, cars and watches on his website, and in 2013 he released a hip-hop song with Dutch-Moroccan rapper Appa entitled Kampioen. His website says: "It has also been suggested that, with his height and distinctive looks, Badr could have been a model instead of a fighter. By his own admission he takes a lot of pride in his appearance."
The Moroccan newspaper Assabah claimed this year that Hari assaulted a waiter who gave him the bill before he had requested it.
Hari has in the past admitted that has a fiery temper. He said: "When my brakes are off, it's just one big clump of explosion, chaos and noise, and I become blind to it all… a storm, a hurricane, a disaster. There just is a certain aggression inside of me, of which I don't know what to do with nor where it comes from."
Hari has also had a patchy love life. He has a three-year-old daughter, Amber, with former girlfriend, and model Daphne Romani. And in 2012 he dated the ex-wife of former Chelsea manager Ruud Gullit, Estelle Cruiff.
Last year Hari has also been spotted in the ring with the Head of the Chechen Republic Ramzan Kadyrov, and took selfies with him a few months ago. In one of his posts with Kadyrov, Hari declares them "brothers".