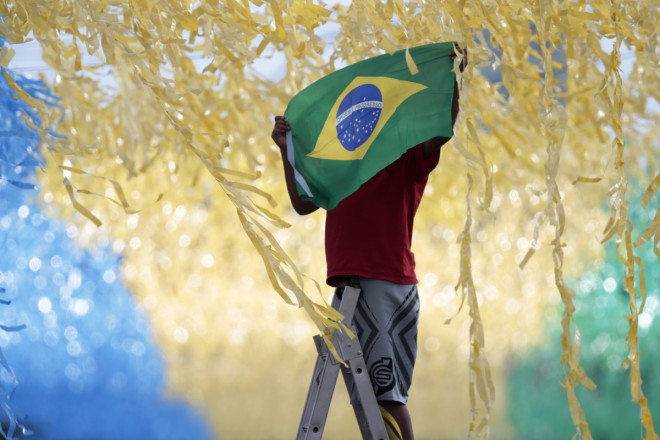 UK workers should "avoid getting a red card" over the World Cup 2014 period because of potential absence issues, according to workplace expert Acas.
The conciliation service has launched new guidance to help businesses prepare for the biggest sporting event in the world.
Acas suggested employers and small businesses should have agreements in place that cover requests for time off, sickness absence, and website use during working hours or watching TV.
"The World Cup is an exciting event for many football fans but staff should avoid getting a red card for unreasonable demands or behaviour in the workplace during this period," said Sir Brendan Barber, chair of Acas.
"Many businesses need to maintain a certain staffing level in order to survive. Employers should have a set of simple workplace agreements in place before kick-off to help ensure their businesses remain productive whilst keeping staff happy too.
Acas has advised companies to monitor levels of attendance during the World Cup, which runs from 12 June to 13 July.
In addition, the conciliation service said one possible option is to have a more flexible working day.
Employees could come in a little later or finish sooner and then agree when this time can be made up, Acas suggested
The conciliation service also recommended allowing staff to listen to the radio or watch the TV may be another possible option.
Professional services firm PricewaterhouseCoopers estimated in 2013 that the annual cost of absenteeism to the UK is £29bn ($48bn, €35bn) a year.