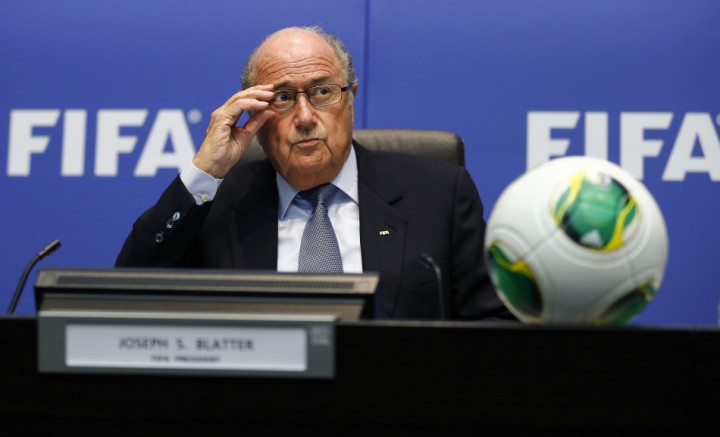 Fresh allegations that Russia and Qatar bought votes in their successful World Cup bids have been submitted to a parliamentary committee by the Sunday Times, after being gathered by England bid officials with the help of British embassies.
According to the dossier, which was published yesterday, officials from England's World Cup bid compiled information from sources including former a MI6 spy and British embassies, alleging that Qatar bought votes, and Russia and the Gulf state engaged in illegal vote swapping to secure their bids for the 2018 and 2022 World Cup tournaments respectively, reports the newspaper.
There are also claims that the England bid also engaged in an illegal vote swapping deal.
John Whittingdale, chairman of the committee, told Sky News "questions need to be answered" and added: "A lot of it is reports and hearsay, it isn't necessarily hard evidence, it isn't proven.
"But nevertheless, when it's taken together with all the other evidence that has already been accumulated, it does paint a picture of a deeply corrupt organisation and that the whole of the bidding process was completely flawed."
The dossier was submitted to the House of Commons culture media and sport selects committee, after fresh allegations of corruption in the World Cup bidding process were published by the newspaper.
It was withheld from a previous parliamentary investigation into World Cup corruption allegations because the claims are not substantiated.
Contained in the dossier are claims that:
Russia and Qatar illegally swapped votes, in a deal brokered through a combined gas extraction project in Siberia.
Russian bidders allegedly bought Uefa president Michel Platini a Picasso to secure his vote.
Qatar bought the vote of a Thai Fifa executive committee member through a huge investment in his holiday resort company. The voter denies the claims.
The Qatar sovereign wealth fund sealed the vote of Cypriot committee member with a £27m (€34m, $42.2m) land deal. The voter said his vote was not influenced.
The vote of former World Cup winner Franz Beckenbauer was touted for sale by two associates, in exchange for millions of dollars in consultancy fees. Beckenbauer has denied allegations of corruption, and said he is unable to comment on the new claims as he is under Fifa investigation.
Russia attempted to bribe officials with artworks from the State Hermitage Museum and the national archives.
A Belgian voter rejected a landscape canvas offered to him from an adviser to the Russia 2018 bid.
An England voter agreed a vote swap deal with a South Korean voter for the 2022 bid on the eve of the ballot.
The claims come after an internal investigation by Fifa cleared Russia and Qatar of securing their World Cup bids through corruption.
Sources close to the England bidding team said that they did not make the allegations known to a previous parliamentary enquiry into World Cup corruption allegations because the allegations were not substantiated and they feared legal reprisals from individuals named.
They also did not offer the information to the Fifa investigator, as football's governing body did not offer assurances of legal protection should named individuals sue.
The Football Association said in a statement: "These were media and corporate affairs consultants engaged on a confidential basis to gather intelligence.
"The fact the bid team had taken advice on intelligence gathering was referenced to Mr Garcia as part of the investigative process."
Russia's 2018 bid team said in a statement it "categorically rejects" all of the claims and that The Sunday Times article as "entirely unfounded speculation".
"These allegations are not new, but the evidence has only ever indicated that Russia 2018 behaved professionally and fairly throughout the bidding process," it said.