The United Nations humanitarian chief Stephen O'Brien has said that the world is facing its largest humanitarian crisis in 72 years.
With over 20 million people at risk of starvation and famine in Yemen, Somalia, South Sudan and Kenya, this is going to be the largest calamity since 1945, he added. The United Nations International Children's Emergency Fund (Unicef) had already warned that 1.4 million children could starve to death in 2017.
"We stand at a critical point in history. Already at the beginning of the year we are facing the largest humanitarian crisis since the creation of the UN," O'Brien told the Security Council on Friday (10 March).
He also urged the international community to take collective action to save people from simply "starving to death" and called for global help to accelerate UN humanitarian action on the ground.
"The appeal for action by the Secretary-General can thus not be understated. It was right to sound the alarm early, not wait for the pictures of emaciated dying children [...] to mobilize a reaction and the funds," O'Brien said.
"I continue to reiterate the same message to all: only a political solution will ultimately end human suffering and bring stability to the region," the humanitarian chief said, mentioning that with access and financial support, humanitarians will do more, but warned that relief-workers were "not the long-term solution to the growing crisis".
O'Brien's comments came after his visit to the four famine-hit countries.
He said that South Sudan, where a famine was declared recently, was facing a man-made food crisis. Over 7.5 million people are in urgent need of help, he added.
"The famine in the country is man-made. Parties to the conflict are parties to the famine — as are those not intervening to make the violence stop," O'Brien said, asking local authorities to take their promises of unconditional help on paper into "action on the ground".
He said around 6.2 million people in Somalia needed help. In Kenya over 2.7 million people faced food insecurity and cautioned that the number might increase by April.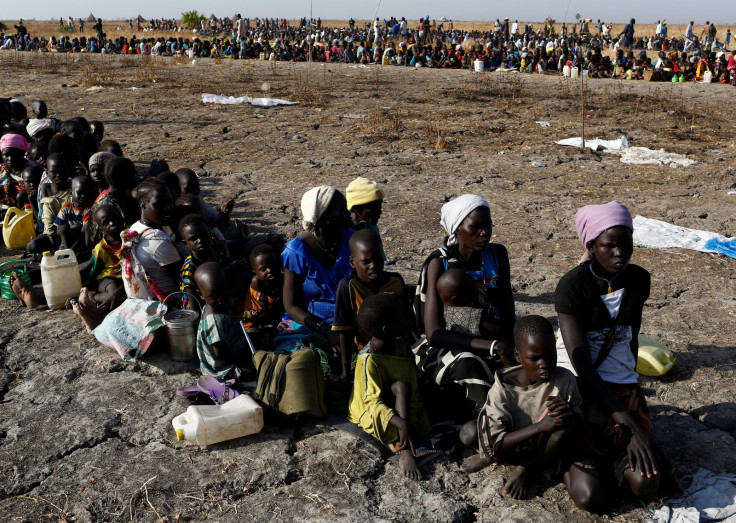 However, the worst hit country in all of the four was Yemen, O'Brien said, where two-thirds of the population (more than 18 million people) needed humanitarian help following two years of war between Houthi insurgents and the government backed by a Saudi-led coalition.