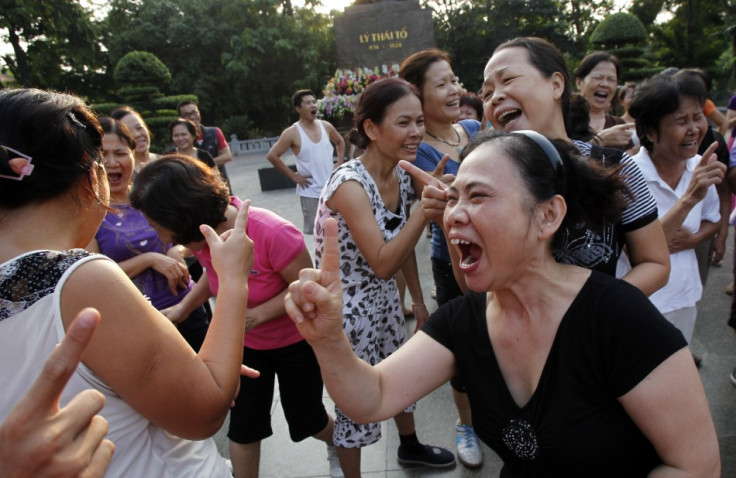 People across the world are observing the first Sunday of May as World Laughter Day.
Thousands of people gather to promote the benefits of laughter. They laugh together and believe that this way they send out positive vibrations of love and peace to make the world an extended family and a better place to live.
The main objective of World Laughter Day is that through laughter, people can achieve good health, joy and world peace.
Laughter Yoga Club conducted a study and found that just 10-20 minutes of fake or real laughter has an overwhelming health benefit. The club is a forum where people gather and laugh to heart's content.
Laughter Yoga combines unconditional laughter with yogic breathing (Pranayama). It is an innovative exercise routine that allows people to practise laughter without depending on outside conditions and reasons of life.
Laughter is a universal language which has the potential to unite the entire humanity and establish a common link between various countries and cultures to create a new world order, according to laughter therapists.
To further this cause of global happiness the biggest step forward is a recent United Nations resolution which has invited member states to discuss the pursuit of happiness and well-being in development with a view to guiding their public policies. Laughter Yoga is already playing an important role to achieve UN objectives, according to Laughter Yoga Club.
The Laughter Yoga movement began in India in 1995 by Dr Madan Kataria, a physician from Mumbai. He launched a laughter club at a park in Mumbai with just five people. Today, it has become a worldwide phenomenon with more than 6,000 social laughter clubs in about 60 countries.
Watch the video: