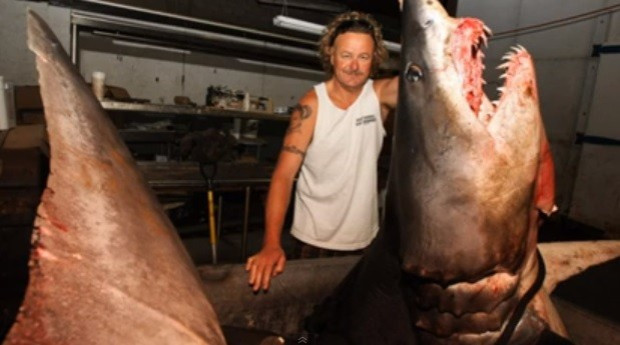 A huge shark believed to be the world's biggest mako has been caught off the Californian coast.
The 1,323lb (600kg) mako shark measuring 11ft (3.4 metres) was caught by Jason Johnston who fought with it for two-and-a-half hours before he was able to land the beast.
Johnston had gone to California to film a game-hunting TV show for the Outdoor channel.
"I've hunted lions and brown bears, but I've never experienced anything like this," Johnston told the Orange County Register. "It felt like I had a one-tonne diesel truck at the end of the line, and it wasn't budging."
The female shark measured 8ft around the circumference of its midsection. It was taken into frozen storage in a 3x5ft wheelie bin.
If the measurements are confirmed, the shark would break the record for the biggest recorded mako which weighed in at 1,221lb when caught in 2001 off Massachusetts.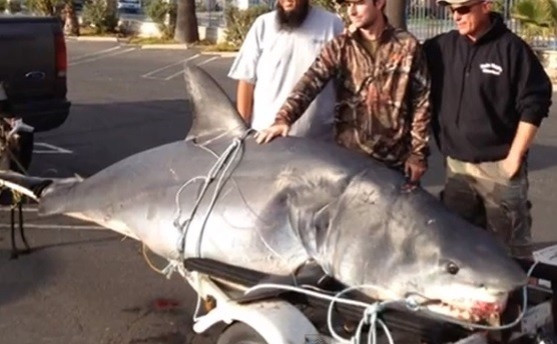 It will take between six to eight weeks for the Florida-based International Game Fish Association to certify as the world's biggest mako shark, Jack Vitek, world records coordinator at the association, said.
State law says fishermen can catch two sharks per outing but catches are very rare, Kent Williams, a certified fish weight master, said.
"Ninety-nine out of 100 people who are out fishing for sharks catch this and will not be able to land it," he said. "There's very few of these caught each year, but every time one's caught, people make a big deal about it."
Conservationists said the shark should have been released back into the sea because the species is under threat worldwide.
David McGuire, director of Shark Stewards, told the Times: "People should be viewing these sharks as wonderful animals that are important to the ocean and admiring how beautiful they are [instead of] spilling their blood and guts."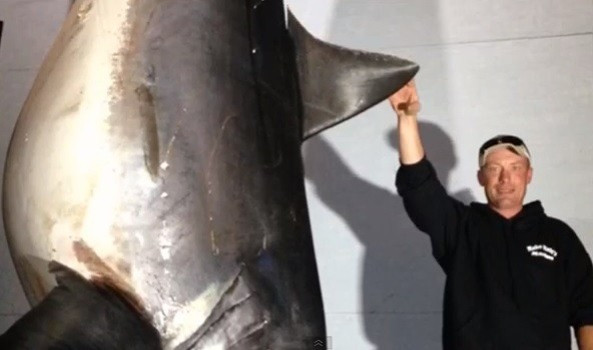 Williams said anglers would take the fish if they could and not worry about conservation.
Vitek added: "Seeing a fish over 1,000lbs - whether it's a shark, a tuna or a billfish - it's extremely rare."
"There are not that many sharks being taken out of the water. It's not hurting the population," claimed Johnston. "If we pull four fish out of the water per year, that's just four."
The largest shark ever to have been caught was a great white, weighing 2,664lbs. It was caught off the Australian coast in 1959.
Southern Califonia is an ideal nursery ground for mako sharks and those caught usually measure between 2 and 6ft. The average adult mako shark measures 10ft.