Two World Trade Center window cleaners are reportedly clinging on for their lives from a platform after it appeared to experience a technical problem.
The platform can be seen jackknifed near the 68th floor, approximately 400m up the 104-floor One World Trade Centre tower - America's tallest building.
The incident began at around 12:45pm local time on the south side of the building, reported New York CBS.
Both of the stranded workers are believed to be in "good condition" and did not sustain any injuries during the malfunction.
Emergency services have rushed to the scene in an effort to rescue the workers and secure the dangling scaffold platform and are considering removing a window pane to get to the stranded men.
The cleaners had reportedly finished their work on one side of the building's exterior, which was opened just nine days ago on 3 November, and were about to ascend to the top of the tower when one of the motors is said to have failed.
Another cleaning crew are believed to be working on the opposite face of the building while their colleagues cling on.
Emergency services are said to be considering removing panes of glass next to where the platform and assist the cleaners into the building.
But the task could prove difficult for FDNY crews, who have arrived on the interior of the 68th floor, as the glass is shatter-proof.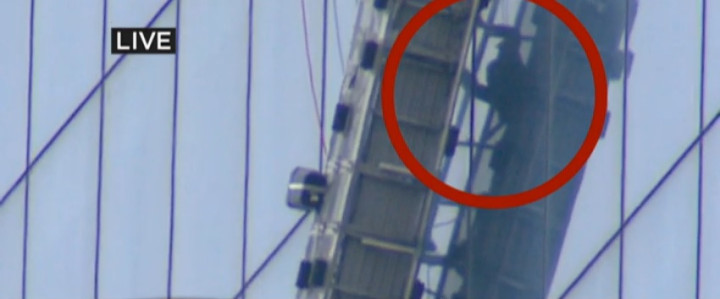 More information will follow. For updates, follow IBTimes UK on Twitter