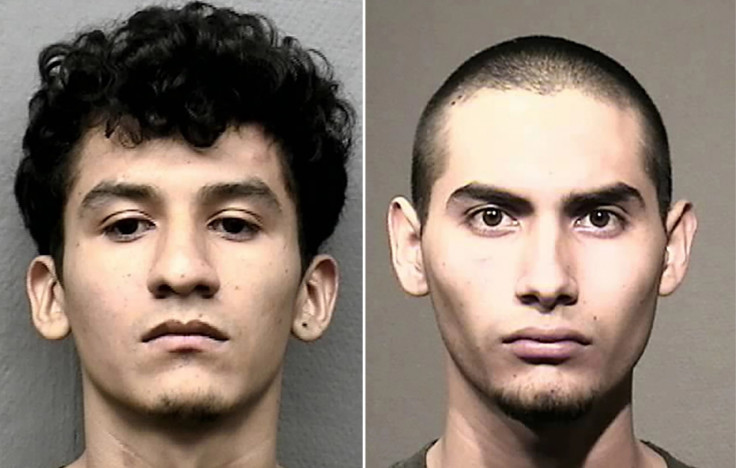 An infamous street gang has killed at least eight people in the US over the last month, including the 'Satanic' execution of a 15-year-old girl in Texas and the hacking to death of two teenagers in Long Island.
Referred to as the "world's most feared street gang" Mara Salvatrucha, also known as MS-13, is active across the US and in central American countries including El Salvador, Honduras and Guatemala.
Although founded on the streets of Los Angeles the gang's killings have brought El Salvador to its knees, with murders peaking in 2015 at 104 per 100,000 residents, the highest rate for any country not in open war that year.
But in recent weeks a new wave of violence has spread across the US with MS-13 gang members killing at least eight people, mainly teenagers, with the most shocking taking place in Houston, Texas.
Two El Salvadoran suspects, Diego Rivera and Miguel Alvarez-Flores have been charged with murdering a 15-year-old girl in the city.
According to the Associated Press (AP) Rivera and Alvarez-Flores, who reportedly had a Satanic shrine in their Houston apartment, are charged with killing an unidentified Hispanic woman whose body was found shot dead.
Court documents pertaining to the case reveal allegations made by a 14-year-old girl who says she escaped from the pair who she accuses of forcing her to ingest drugs and alcohol, keeping her intoxicated for 18 days.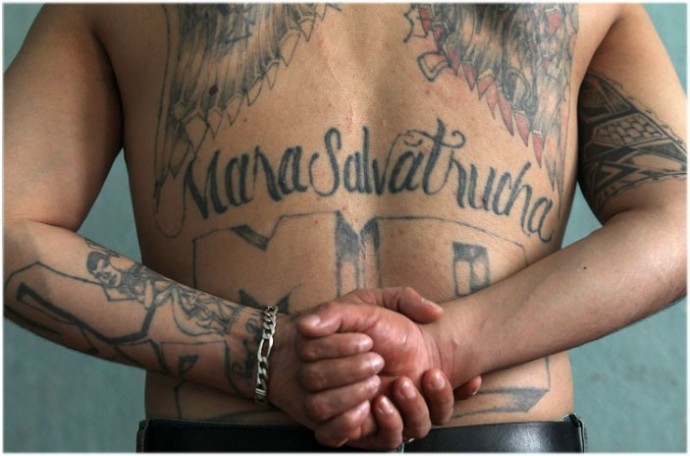 During this time she was sexually assaulted by a third gang member, called Flaco, and held down while Alvarez-Flores, known by his gang moniker, Diabolical, tattooed an image of the Grim Reaper on her leg, stretching from her knee to her foot.
She alleges she was taken to two apartments where there were at least six MS-13 gang members living there and she met another girl, named as Genesis, who was also held against her will and eventually taken away.
Court documents say that Alvarez-Flores allegedly attempted to offer a lit cigarette to a Satanic statue as an offering, but told the gang members that "the Beast did not want a material offering. He wanted a soul", according to ABC News.
When Genesis was allegedly taken away, Rivera told police that Alvarez-Flores told him, "Prepare yourself. It's your turn."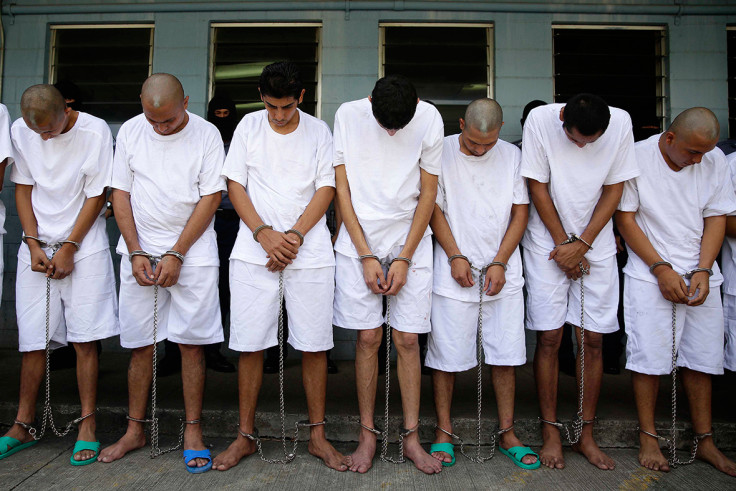 In Long Island last week four MS-13 gang members were charged with the murders of high school best friends 16-year-old Kayla Cuevas and 15-year-old Nisa Mickens, who were beaten to death in Brentwood.
Four other gang members were charged with the death of Jose Peña-Hernandez, 18, who was believed to have been a member of the gang.
He is thought to have been killed by the gang because they believed he had violated their rules.
In total 13 gang members were charged with 41 counts in connection with seven murders, including charges of attempted murder and assault.
The notorious MS-13 gang was founded in the 1980s and is the only US street gang the US government has designated a "transnational criminal organisation".
Active from Canada to Central America the gang is thought to be responsible for more than 30 murders in Long Island since 2010.