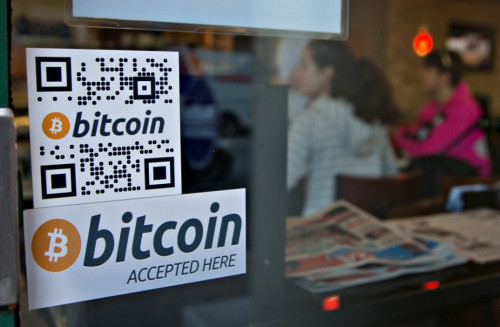 Hong Kong is to get the second bitcoin ATM on the planet by the end of January, as Taiwanese authorities blocked the machine maker's plan to launch one there.
Robocoin, which builds bitcoin ATMs, had earlier said it would mark its debut in Hong Kong and Taiwan, having successfully launched the world's first ever bitcoin ATM in a coffee shop in Vancouver in October last year.
However, Taiwan's Financial Supervisory Commission (FSC) said it would prevent the installation of Robocoin bitcoin ATMs there due to regulatory hurdles.
"Central Bank and FSC recently released a joint statement warning against bitcoin. According to the Central Bank, bitcoin is not a currency; financial institutions and the public shouldn't use it as medium of payment," Zeng Mingzong, FSC chairman, said in an interview with the Central News Agency.
"Given bitcoin's non-currency status, no bank deposits should be made in it, and banks are not allowed to receive or provide (bitcoins). To install bitcoin ATMs would require approval from FSC, which will not be given. So it is impossible for a bitcoin ATM to come to or appear in Taiwan."
Given the situation, Robocoin now plans to open its second teller machine in Hong Kong, according to the South China Morning Post.
"I think Hong Kong is a very progressive environment," Robocoin CEO Jordan Kelley told the newspaper.
"The government takes a progressive approach to emerging technologies, and it is important to get something going in the Asian economies."
Hong Kong beat off stiff competition from New York and Singapore, Kelley noted, adding that he is looking at different locations in Hong Kong to install the machine.
"It removes a whole barrier of entry for the masses. Our goal is to make buying and selling bitcoin friendly," he added.
Robocoin said its first ATM in Canada has exceeded C$1m ($940,000, £569,000, €685,000) in volume from 1,576 transactions on just its 29th day of operation.
Robocoin chose Hong Kong to launch the second ATM because of its strong links to Vancouver, according to Kelly.
Ups and Downs
Bitcoin has steadily been gaining in popularity despite the volatility in its value. The virtual currency exists as software and is not backed by any country or banking authority.
It was launched in 2008 and is traded within a global network of computers. They can be transferred without going through banks or clearing houses, reducing fees involved in the services significantly.
Bitcoin value has crossed $1,000 mark again as popular businesses announced that they will accept the cryptocurrency for payments.
Bitcoin is currently trading at close to $1,038 on MTGox, one of the major exchanges trading in the virtual currency. This is the first time since mid-December Bitcoin climbed back to the $1,000 level on the exchange.
Earlier, popular social gaming firm Zynga said it would start accepting bitcoin as a payment option, making it one of the significant firms to accept the virtual currency.
It peaked at $1,250 in November 2013, but then plummeted to as low as $640 after China's central bank barred the country's banks and third-party payment processors from dealing in bitcoin.
Subsequently, China's largest online market for the virtual currency stopped accepting deposits and Baidu, China's largest search engine, announced that it would no longer accept the digital currency as a form of payment.
Critics say bitcoins could be used for drug transactions, money-laundering and other illegal activities due to the near anonymity of those who deal in it.
Nevertheless, the digital currency has rebounded as more and more merchants started accepting bitcoins, boosting investors' morale.