A two-year-old dog named Peanut, with uneven white and brown hair, swollen eyes and protruding teeth has been named the world's ugliest dog.
The 26th annual World's Ugliest Dog contest took place on Saturday as part of the Sonoma-Marin fair in Petaluma, California. The show is designed to encourage dog owners to showcase pets that refuse to conform to the increasingly narrow global definitions of canine beauty.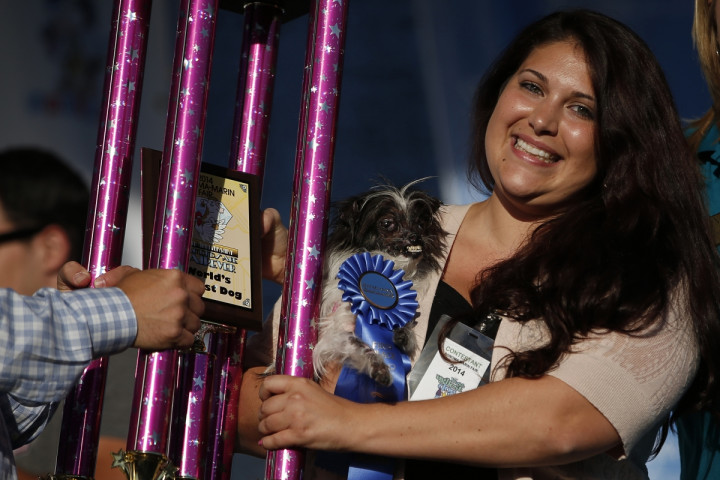 This year's contest featured dogs with protruding teeth, hairless bodies, disfigured faces, and even twisted spines.
Peanut, a Chihuahua-Shih Tzu mix, was disfigured by botched plastic surgery. He was able to scare the judges enough to win the title, beating 30 other tough competitors.
"Peanut is one of the ugliest dogs we have ever judged in this contest," said Judge Brian Sobel after declaring the winner's name.
Holly Chandler from North Carolina, the owner of the winning dog, has received $1,500 as prize money which she intends to use to raise awareness about animal abuse.
Peanut's owner, Holly Chandler of Greenville, North Carolina, who rescued him from a shelter, says he was seriously burned as a puppy.
Here are pictures of some other contenders in the World's Ugliest Dog competition.