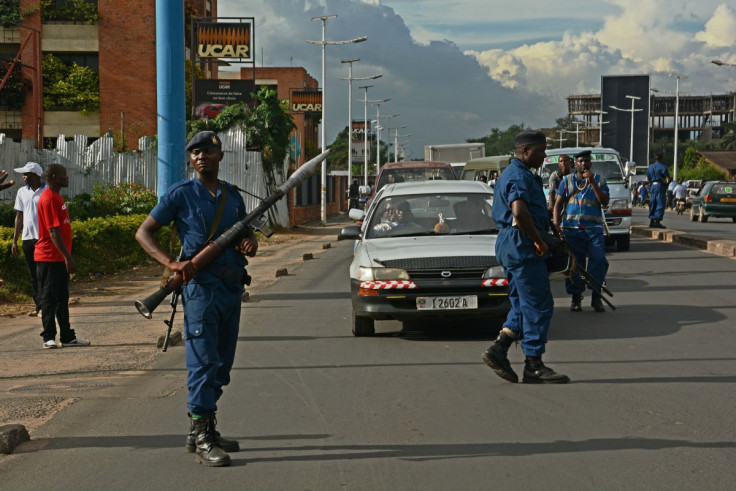 Representatives of the East African Community (EAC) have reiterated concerns over the worsening diplomatic relations between neighbours Burundi and Rwanda, warning that the growing political tensions could jeopardise the stability of the region.
The five partner states – Burundi, Kenya, Rwanda, Tanzania and Uganda – ratified the EAC Protocol in 2010, effectively establishing a common market and, in 2014, the Protocol on Peace and Security, aimed at bolstering cross-boundary security and stability in the region.
However, mutual relations between Burundi and Rwanda began worsening after Burundi's President Pierre Nkurunziza accused Rwanda of recruiting, training and arming Burundian rebels to fight with the aim of removing him. Rwanda denies the allegations.
In its Plenary sitting in Arusha, Tanzania, on Tuesday (23 August 2016), the EAC's Legislative Assembly (EALA) urged for action to be taken before the situation worsens between the two countries that have both gone through violent conflicts fulled by ethnic divisions.
"Trade as normal is not taking place, the tensions are high [driven by] accusations plus counter-accusations. Clearly, something has to be done. We are concerned with the trend that is ongoing and we would wish serious intervention at the EAC level, at the Summit level," Abdullah Mwinnyi, an advocate of the High Court in Tanzania and a member of the EALA, told NTV Uganda.
Kenya's representative at the EALA, Peter Mathuki, urged the political leadership and "particularly the heads of states and the Chair of the Summit for that matter, to crack the whip".
Closure of border 'against EAC integration'
The drift widened at the end of July when Burundi closed its border with Rwanda as the Burundian authorities preventing public transport vehicles from crossing the border into Rwanda, and imposed export restrictions on its neighbour. Before the crisis, Rwanda exported maize, maize flour, wheat flour, cassava flour, potatoes and milk to Burundi.
Business between both countries has almost grinned to a halt – a situation the Assembly described as against its code of East Africa integration.
"Common market protocol is also in the treaty. Countries may have misunderstandings, but not to allow the protocol that was assented to by the heads of states (is against the protocol)," said Bernard Mulengani, the Ugandan representative, who raised the matter during the sitting of the Assembly.
Highlighting how Burundi had initiated the closure, Mulengani warned of "a bigger problem between these two countries".
"The problems are likely even to bring about the collapse of the EAC [if] we allow one or two of the partner states to be playing some games within the community," he added.
Daniel Fred Kidega, who heads the EAC's Committee on Regional Affairs and Conflict Resolution, called on all partner states to help calm the rising tensions. "We shall not allow the [leadership of the] community to go into auto-pilot. Various commitees, please take up this matter as raised here."