WOW festival showed feminist movement is nearing critical mass
On International Women's Day, people around the world stood up and raised their voices for gender equality. Activists in Brazil called for abortion rights, women in Turkey highlighted the murder of 20-year-old Ozgecan Aslan and protesters from Germany to the Philippines called for equal pay and an end to sexual violence.
At the Women of the World Festival on London's South Bank, campaigners in the bustling "marketplace" gave a brilliant snapshot of the innovation and creativity that is fuelling the booming popularity of the modern feminist movement.
Activists from Women for Refugee Women drew the crowd with their striking, multicoloured quilt, knitted in partnership with the Shoreditch Sisters Women's Institute. With its message of solidarity, the patchwork attracted onlookers who stayed to hear about the plight of women detained in Yarl's Wood Detention Centre and the Set Her Free campaign.
Just opposite, at a stall scattered with slips of paper in rainbow hues, Pavan Amara's My Body Back Project invited members of the public to pen messages of support and hope for survivors of sexual violence. Scribbled on paper the size of post-it notes, they will be taken to Rape Crisis Centres and the Havens; specialist centres in London for people who have been raped or sexually assaulted.
Amara told me: "A woman will be able to take that away and keep it. Some of them are really beautiful – one just said 'We are women, we are with you'.
"I know that when I went to Rape Crisis and other places for support, they were so good and they did so much, but sometimes you just feel really alone – like it's your safe haven inside that place, but outside, it can just feel very unsafe and lonely.
"I wanted other women to know that actually it's not like that – there are lots of people who are out there and are supporting you. They might not know you but they care about what you've been through and they want to give you support. The important thing is to know that you're not alone."
Giving child marriage the finger
Nearby, volunteers from charity Plan UK gave out delicate jewellery pouches to buzzing passers-by, each containing a black ring bearing the silver message "End Child Marriage". Everybody who took a ring was encouraged to share a picture of themselves wearing it on their raised ring finger, to support the campaign to "Give Child Marriage The Finger".
The variety among the stalls reflected the creativity of the modern feminist movement, with campaigners finding new and quirky ways to grab attention, raise awareness and change minds. And the methods aren't just entertaining – they also cleverly circumvent obstacles and take advantage of new technology.
On the other side of the marketplace, the crowd thronged around a purple stall half-buried in colourful stickers, sparkling glitter and bright feathers. Frustrated at the lack of compulsory sex and relationship education in UK schools, young activists from the #PassItOn campaign took matters into their own hands to spread the message about consent.
Visitors to their stall were invited to use craft materials to create their own artistic messages about healthy relationships, before being photographed holding them up. "My life, my choice," read one... "I am a girl and I have a voice". Before the end of the day the images were already circulating on social media.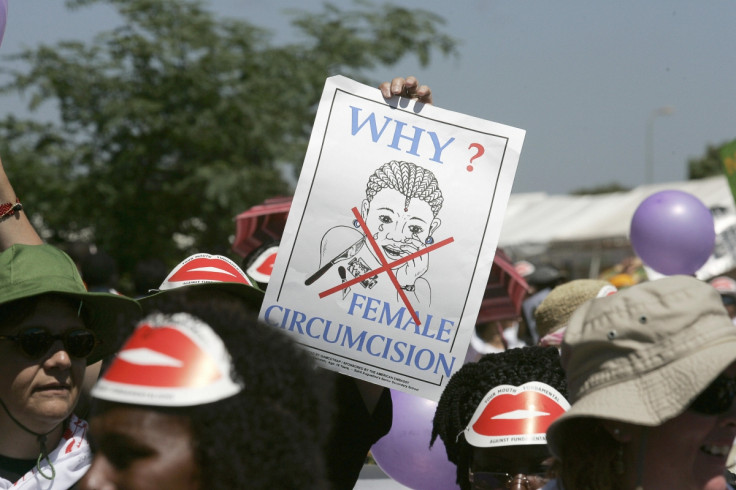 Like the wider festival, the WOW marketplace demonstrated the power and energy of women and men of all ages and backgrounds coming together to celebrate women's strength and courage and join forces against inequality.
In a world of social media distractions and 24-hour news cycles, it has never been more difficult to capture and keep an audience. But it is no coincidence the feminist movement is thriving – it is a testament to the passion and originality of campaigners, who not only capitalise on social media messaging but also find new ways to speak out.
Well-timed hashtags such as #QuestionsForMen capture the zeitgeist and elevate issues like sexism to international attention. Campaigns such as No More Page 3 subvert expectations with their upbeat, positive tone and warm approach. Groups like Integrate Bristol reach a wider audience by creating powerful music to spread the message in the fight against female genital mutilation.
A focus on the importance of local and community effort is also allowing the movement to thrive, as individuals and small groups each play their part in creating wider change. School feminist societies see members spreading the word among their peers, while university student unions challenge sexual harassment and provide consent classes.
Getting involved in feminism can be as simple as signing a petition or challenging a local company about a sexist poster. Everywhere, people are finding their own small but meaningful ways of standing up, such as the man who wrote on the Everyday Sexism Project website that he heard builders catcalling two women to "get their t*ts out... So I lifted my T-shirt and showed them mine instead".
The WOW festival showcased the value of a movement that allows change to happen in a vast variety of different ways, with every contribution valuable. The cumulative effect is immensely powerful. As Pavan Amara concluded: "It's the small things, isn't it, that really help sometimes."
Laura Bates is the founder of the Everyday Sexism Project, which has collated over 80,000 women's stories of harassment and discrimination at work and in everyday life. She is also a prolific writer and the recipient of several awards. Follow Laura on Twitter here.
© Copyright IBTimes 2023. All rights reserved.