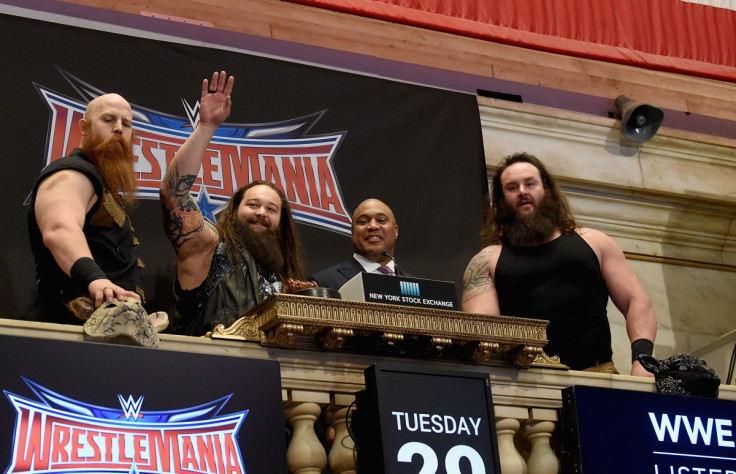 This Sunday marks the biggest event in the professional wrestling calendar – WrestleMania. The 32nd instalment of the once-a-year event is set to be beamed to millions across the globe, with all the pomp of the Super Bowl and even morebrawn. This year's showpiece is set to sizzle with WWE stalwart HHH versus Roman Reigns, and The Undertaker facing Shane McMahon in a Hell In A Cell clash.
The AT&T Stadium, home of to the NFL's Dallas Cowboys, is expecting a capacity crowd of 80,000 fans. WrestleMania is well known for the inevitable surprises, twists and turns that typifies the event, which saw Seth Rollins win the world title at WrestleMania 31 by cashing in his Money In The Bank shot.
But preparation for his year's event has not got smoothly, with several WWE stars including long-time performers John Cena and Randy Orton hampered by injury, and Rollins also out after tearing his ACL. Celebrities galore are expected to attend including former WWE star The Rock and rapper Snoop Dogg. Who knows, maybe Republican frontrunner Donald Trump will make his return to the squared circle.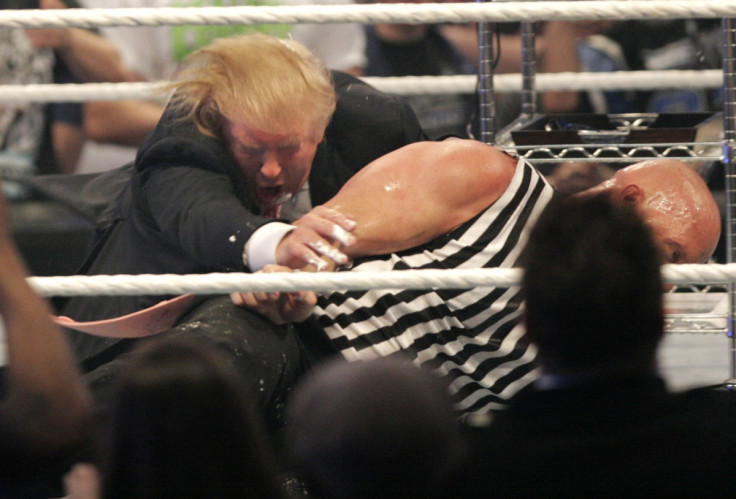 When is WrestleMania 32?
It kicks off on Sunday 3 April at 7pm EST and midnight GMT. It features three pre-show matches, before the main event begins around 1am GMT.
Where can I watch WrestleMania 32?
WrestleMania 32 is live on Sky Box Office (Sky channel 491) and Sky Box Office HD (Sky channel 494) with a charge of £19.95.
It can also be viewed on the WWE Network, where it is free to watch for those with a WWE Network subscription (costing £9.99 a month) and available to watch online.
What matches are there?
Triple H vs Roman Reigns:
Reigns earned his title shot for the World Heavyweight Championship by defeating Dean Ambrose and Brock Lesnar in a Triple Threat match at Fastlane in early March. Triple H and Reigns have been enemies for the past couple of years, but things really started to go southwards when Reigns refused Triple H's invitation to be the new face of the company.
Dean Ambrose vs Brock Lesnar:
Reigns, Ambrose and Brock faced one another at Fastlane to decide who would be the number one contender for the World Heavyweight title, and it was Reigns who emerged victorious. The next night at Raw, Brock attacked Ambrose in the parking lot as he had slammed a chair on Brock ending his goal to fight for the World Heavyweight title. After this incident, Ambrose challenged Brock for a fight, which was readily accepted by the former UFC heavyweight champion.
The Undertaker vs Shane McMahon:
The two will be colliding in a Hell in a Cell Match for ownership of Raw. Since Shane wants to run Raw, Vince McMahon has set a condition that his son has to win a match where the opponent will be of his choosing: The Undertaker. If Shane loses he no longer can demand to run Raw.
Other matches:
Triple Threat match for the Divas Championship
Sasha Banks vs Charlotte (C) vs Becky Lynch
United States Championship match
Kalisto (C) vs Ryback will be fighting for the United States Championship
Tag-team match
The Usos vs The Dudley Boyz
4-on-3 handicap match

New Day vs League of Nations
Dream match
Chris Jericho vs AJ Styles
Rumours:
The Rock may show up at WWE WrestleMania 32 after taking a break from filming his new Baywatch movie – but his role is yet unknown.
Who are the celebrities in attendance?
In the past Ray Charles, Aretha Franklin and John Legend have all performed at WrestleMania. This year American girl group Fifth Harmony will open the main show with their rendition of America the Beautiful. Rapper Snoop Dogg is set to make an appearance after becoming the first musician to be inducted into the WWE Hall of Fame.
Fellow rapper Flo Rida sings the theme tune 'My House', and could well take to the ring in front of the Texas crowd.
Anyone getting together for a party?
Facebook page Hooked on Wrestling is hosting four ticketed events in London, Cardiff, Leeds and Manchester from 8pm until 4am. For more information click here.