China's 'Rich Sister' Wu Ying Waits on Death Row over Shadow Banking Conviction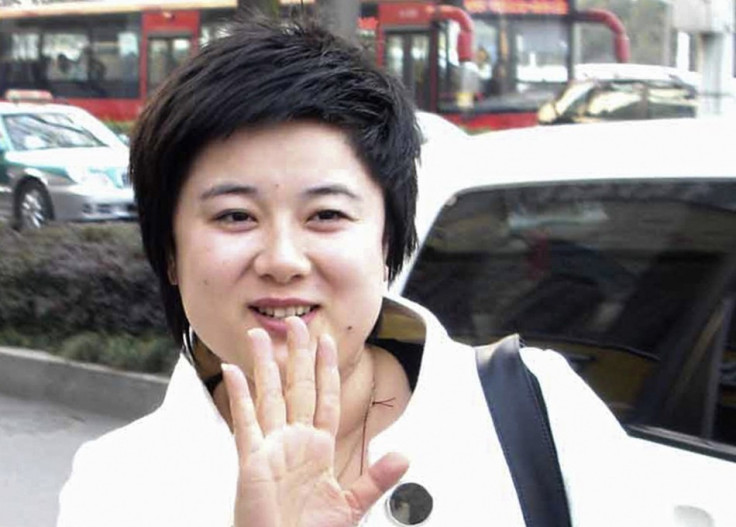 While convicted British financial fraudsters stare at prison cell walls, pondering their inevitable release from incarceration back to a life of relative normality, one Chinese economic criminal known as "Rich Sister" is waiting for an imminent judicial decision on whether she lives or dies.
Wu Ying, a 30-year-old woman who was once the sixth richest female in China when she was worth 3.6bn yuan (£357.8m), was sentenced to death by a Chinese court for fundraising fraud, a crime that the court claims saw her elicit billions of yuan from willing Chinese investors who were promised high rates of return.
The investments were made in the country's murky "shadow banking" system which operates outside regulation and the law to help Chinese firms raise capital. Companies that struggle to find investment and loans from clammed-up banks and turn to the shadow system of which Wu was a part.
The illegal finance industry is said to be worth around 8.2tn yuan.
Wu, who is from a humble farming background and started her rise to business success with a beauty salon, was arrested in February 2007 for allegedly embezzling 770m yuan from 11 investors and charged with illegal fundraising, a crime that carries a maximum penalty of 15 years in prison.
The charges were upgraded before her 2009 trial to fundraising fraud, which carries the death penalty.
On 18 December that year the Jinhua City intermediate people's court found Wu guilty and pronounced a sentence of death.
The supreme people's court is reviewing the sentence and may make a decision by the end of April.
Supporters of Wu claim that her harsh sentence for what is a common crime is a result of her pointing the finger at some Chinese officials who took bribes from her. Some of them have been charged with crimes relating to her case.
Wu had hoped that naming and shaming corrupt officials would lead to leniency but her bid failed.
Her supporters also say that her initial arrest is the result of her upsetting a senior official.
The judge rejected Wu's plea for leniency, saying she "brought huge losses to the nation and people with her severe crimes, and should therefore be severely punished".
According to Wu's lawyer, Yang Zhaodong, all the investors knew the money was being invested in genuine projects and reject arguments that Wu was trying to scam them.
"Even her biggest creditor, who she owed 320m yuan to, doesn't think Wu was lying to her," Yang told Bloomberg.
Chen Tao, a prominent lawyer with the Beijing Lawyers Association, told China's Global Times that he thought the sentence was too harsh and that the court may be trying to make an example of Wu.
"The law should protect people's basic rights which include the right to life, and that right cannot be measured by any economic losses as long as the offence has not caused any casualties," Chen said.
© Copyright IBTimes 2023. All rights reserved.