WWE 2K15 Career Mode Detailed: Work Up From Developmental To Wrestlemania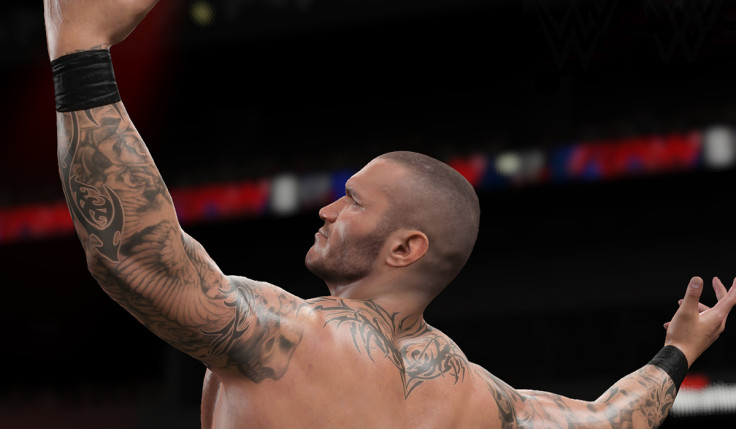 2K Games has detailed the highly-anticipated career mode of forthcoming grapple-em-up WWE 2K15.
MyCareer mode will be based on the existing, celebrated career mode of 2K's NBA franchise.
The publisher has used a lot of its NBA series' development techniques in the new WWE game following 2K's acquisition of the license from THQ last year, including motion capture and facial-scanning.
A press release reads as follows...
Players will begin MyCareer by taking characters they create in WWE 2K15's Creation Suite to the WWE Performance Center in Orlando, Florida. While there, they will be trained by former WWE Superstar and WWE Performance Center head coach Bill DeMott, as they navigate a series of objectives. Successful completion of the objectives will lead players to compete at NXT, WWE's developmental system for rising young talent, where they will continue with matches and new objectives. At NXT, they will encounter a roster of new and future WWE Superstars, including Rusev, Bo Dallas, Adrian Neville, Sami Zayn and Corey Graves, all of whom will also be available as playable characters.
After mastering their skills in NXT, players will move up to WWE's main roster, where General Manager Vickie Guerrero will set matches and keep her Superstars focused through ultimatums designed to gain bonus rewards. Players will develop alliances and rivalries while competing to win spots on WWE pay-per-view events and flagship shows like Monday Night Raw® and SmackDown®. They will also compete for the United States Championship and Intercontinental Championship. Successful players will make their way to SummerSlam® and WrestleMania®, where the WWE World Heavyweight Championship will be on the line as the top MyCareer prize.
Decisions made throughout the WWE developmental process, including alliances, rivalries and social media interactions, will impact player personality traits and crowd reactions. As players progress throughout the mode, they will also have opportunities in-game to upgrade their attributes, acquire new abilities, skills and moves, earn new clothing and unlock managers. These decisions, along with a player's win/loss record, will lead to multiple branching storylines, surprises, twists and turns that offer significant replay value to explore different career paths.
Fans of WWE games have been clamouring for a comprehensive and detail career mode for some time, and this year seems more comprehensive than any for some time. The career progression is deeper than usual with WWE's recently-opened Performance Centre acting as a starting point rather than your created character simply waltzing onto TV.
WWE 2K15 will be released on 21 November.
© Copyright IBTimes 2023. All rights reserved.