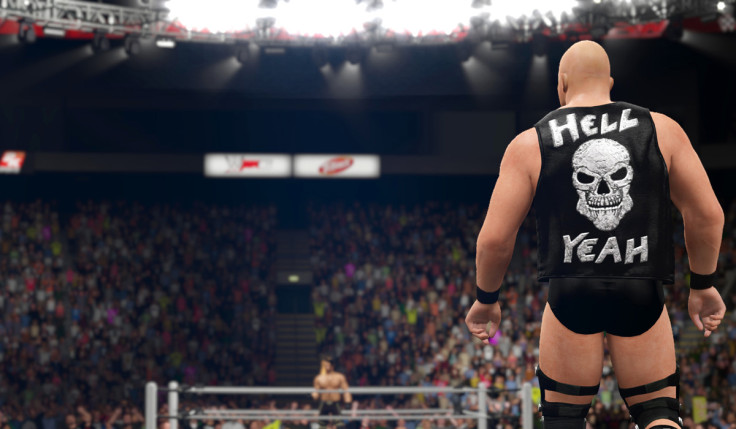 The behind closed doors presentation for WWE 2K16 felt more tired than others I attended during Gamescom 2015, and not just because it was the first of the day. It largely consisted of people telling the assorted press about future announcements without any hint as to what they might be, before showing us weeks-old trailers everyone has already seen.
Somewhere in there was a look at bits of gameplay and information about the improvements being made in this year's game, but why should fans care? I don't think there's a video game series out there in more need of a top-to-bottom refresh than the WWE games, and unfortunately the recent license switch between THQ and 2K has not brought this about.
This was the year for a radical overhaul, but there is no sign of one. The hugely expanded roster (over 120 unique wrestlers versus last year's 67) will please fans, and many older features are rightfully returning after last year's debacle – namely Create a Diva, Create a Championship and Create an Arena.
My Career mode will follow the same trajectory as last year's game, with players rasslin' there way from the performance centre training camp to the proving grounds of NXT, graduating to the spotlights of Monday Night Raw and the grandest stage of all, Wrestlemania. Players will now also be able to enter the Hall of Fame, conduct post-match interviews and run in on matches to establish storylines.
Commentary has been "improved" we were told, with the addition of third commentator John Bradshaw Layfield, but the result is even more stilted and disjointed than before. What the commentary needs is a radical overhaul and an entire new set of recorded dialogue – which is indicative of the series as a whole and the gameplay mechanics at its core.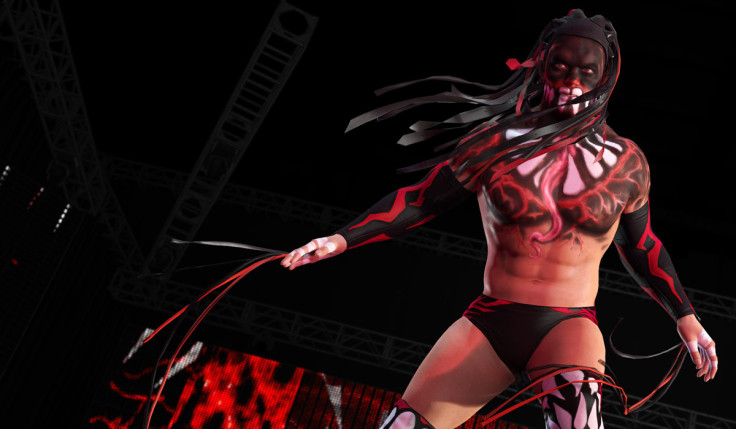 There are improvements, but everything still bears the hallmarks of decade-old games. Referees are smarter and more reactive – breaking up holds in the corner for example – wrestlers can end the entrances of their opponents sooner by running in or cutting them short with their own entrance, and the chain wrestling at the start of each match has been expanded.
Elements of the game are still stuck in the 1990s though. Crowds look like hundreds of equally spaced-out cadavers going through the motions thanks to an invisible pulley system and there is still something dead and distant about the action, with few moves feeling like they have impact or importance.
There are however two improvements that do sound like worthy additions. First is the inclusion of a limited stock of reversals that recharge over time, which puts an end to the annoying, never-ending reversal chains of previous releases and adds the meta game of considering when it is best to use or not use them. Secondly there is a rest hold system, so if a player puts an opponent in a submission hold they will regain stamina.
We are still waiting to get our hands on the game, and look forward to seeing what these improvements add. The result will likely be a better game than 2K15, but not the game fans want. The wait for the next big step forward in wrestling games looks set to continue.
WWE 2K16 will be released on 27 October.
For all the latest video game news follow us on Twitter @IBTGamesUK.