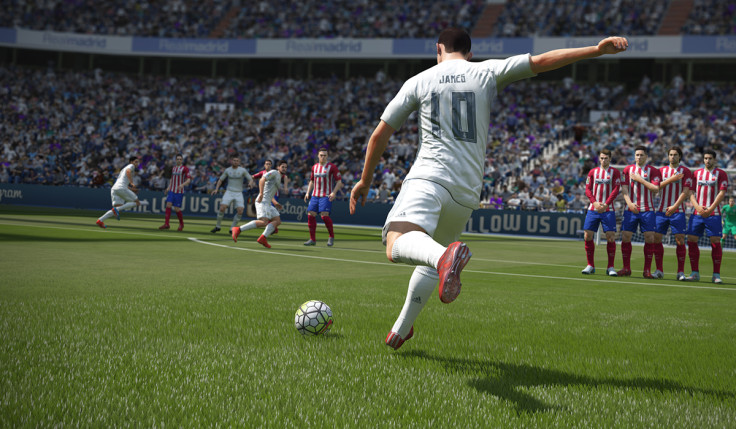 There's rarely been as much optimism surrounding the release of the latest Fifa title as there has been around Fifa 16. When the game was first revealed, EA also proudly announced the inclusion of women's football for the very first time. Female athletes are seldom seen in sports games outside of those tied to the Olympic Games, so the announcement represented a huge step forward.
The recent Fifa Women's World Cup, which took place in Canada in June and July of this year, was considered a huge success – and not just for the England, who were placed third. The event itself did much to help raise the profile of the women's game, which continues to grow in stature and earn rightful respect worldwide.
At Gamescom 2015 in Cologne, Germany, IBTimes UK sat down with the series' senior producer, Nick Channon. We talked to him about the inclusion of the women's game, what it's like to be in a constant state of motion developing a now-annual game and the influence of rival series Pro Evolution Soccer – which in recent years has found its form again.
IBTimes UK: When did discussions about introducing women's football start?
Nick Channon: It was a couple of years ago now. We did a prototype where we put a woman's head on a man's body – we didn't do that to ship it, we did it to see where all the problems were, and created a long list of things we needed to do if we were going to do it properly. We were only going to put women in our game if we could do it right – and a lot of that was around body scaling. We didn't have the technology to do that, to scale bodies in a way so we could do limbs separately. We needed new animations, we wanted hair simulation and scanned faces.
After the initial announcement, some fans undermined the importance of the inclusion of women's football, saying that time should have been put into improving game play. What would you say to these critics?
Overwhelmingly, the response was really positive. In the world we live in, there's positives and negatives from everybody. Most news now has negative feedback – that's the nature of social media – but overwhelmingly the feedback was positive.
On the negative feedback you did have, I imagine the success of the recent Women's World Cup in Canada went a long way to shutting those people up?
The reason we wanted to put women in our game was to be authentic. I live in Vancouver and was lucky enough to go to the World Cup, and the quality of football and entertainment was fantastic. If you want to be an authentic football game, it's important to have women in it. The World Cup was a great spectacle.
There will be big differences between how the women's and men's games are played in Fifa 16, but how stark are these differences? Do you see the women's game as an extension of what Fifa has always been, or as its own entity – almost like a new mode of play?
That's a good question – and again it came from the list we created after that initial prototype. We rate women's players differently to the men's, so an 80-rated woman is different to an 80-rated man – they play differently, and people who have played in recent months have enjoyed the contrast between the men's and women's games. Adding women adds something quite fresh to the game. We're really pleased with that reaction – we wanted it feel different and authentic.
Twelve international sides is a good place to start. Are you thinking ahead to how to improve not just the quality of the women's game play, but the breadth of teams in it?
We went with international teams because we wanted the best players. It's a good number too, so you can have tournaments. We wanted to do it right and scan everyone, and we scanned most of those teams. As for the future, we don't talk about it because we haven't released this one yet, but beyond this year we'll listen to fan feedback and see how we can improve not just women, and the game as a whole.
What people will want most are women's club sides. Is that a case of simply working out licensing deals?
It's the same with any league with licenses, and so on. We'll assess as we go, but it's not something we'll talk about right now.
My next question was how far in advance does the planning for the next game begin? It's an annualised series, so the development cycle is quite interesting compared with something that's three years and done. You're constantly moving...
It's a good question. Ultimately there are a number of layers to how we work, so we're always thinking ahead, and we always have things we'd like to implement. As we're finishing this game now, we're thinking about things we didn't get to but would like to. We're always looking ahead in terms of technology. The player impact engine we introduced in Fifa 12, it took years to bring that in. Last year the goalkeepers were improved, and that took two years. We're looking to ideas for next year, and of course when the new game comes out we'll be listening to what players are saying. Last year there was feedback around defending in particular, the game felt.... players felt a it was a little imbalanced, speedy wingers felt overpowered, so we did a lot of work around the responsiveness of defenders. We coverage of how centre backs cover each other and the AI defensively. It's a lot of different things that come together.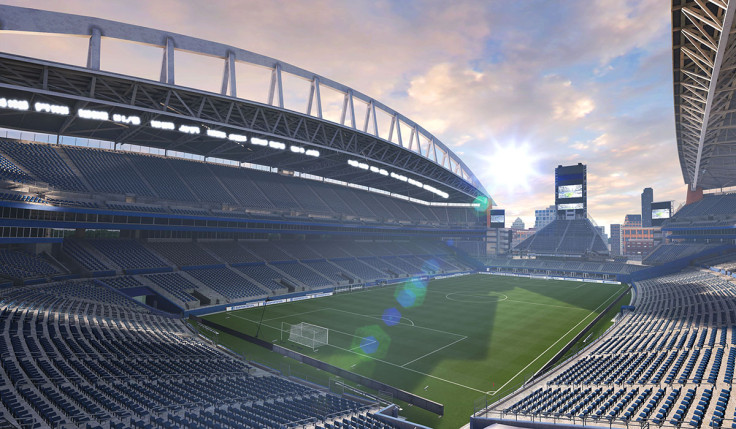 Pro Evolution Soccer has made strides over the last two years. It's far from posing a threat to Fifa's dominance in terms of sales, but how does having better competition in the field help the team when it comes to development?
I think it's great. PES has been... last year's game was great, and I'm sure this year's will be too. I think it's good for our players to have a choice, and this year there are two very good football games. We're very pleased with the game we made, and you know, competition is good. We can ultimately only think about our game, however, and we try to innovate each year. We feel it's very balanced and we just announced the FUT Draft mode. The reaction to that was great...
The video was great, we really enjoyed it.
Thank you, I think it's one of the best we've ever done. The career mode, we've added training – one of the most-requested features – and pre-season friendlies. Going back to your question, though, I think competition is good.
Finally – and I might get quite passionate about this – are Arsenal a five-star team again?
I'll have to double check, I don't know! It's probably not finalised yet either, depending if they sign anyone else. Maybe Cech made them a five-star team? We'll go and have a look.
[Surely enough, Arsenal were again a five-star team, and I slept well that night.]
Fifa 16 will be released on PS4, Xbox One, PS3, Xbox 360, PC, iOS and Android on 24 September 2015.
For all the latest video game news follow us on Twitter @IBTGamesUK.