Live events in the UK and Europe earlier this year contributed hugely to WWE pulling in record revenues for the second quarter of 2016, it has been revealed.
More than 50% of the sports entertainment leader's growth for the first half of this year has been driven by gains in the live event and WWE Network sectors of the publicly-traded entertainment company – with WWE pulling in an average of 8,000 fans over 19 events in Europe.
A one-off show at London's O2 Arena will be the company's fifth trip to the UK in under a year – following the regular biannual tours in November and April, and two NXT excursions in December and June that included a TakeOver special and festival appearances at Download respectively – and comes just two months ahead of another six-day, 10-event visit to the WWE's biggest non-domestic market.
WWE reported record revenue of $199 million for Q2 during a conference call yesterday, a leap in net revenue growth of 13% compared to 2015, according to economic analyst Chris Harrington.
Harrington noted in his breakdown of the financials that the best way to compare results was through combined year-to-date six month data as WWE's annual extravaganza, Wrestlemania, occurred in different quarters in 2015 (Q1) and 2016 (Q2).
Investors were told that this year's show in Texas generated more than $21.5m (£16.3m) in live event revenue, $3.9m of venue merchandise sales and $4m from pay-per-view sales – even though the six-hour show was made available to new WWE Network subscribers for free.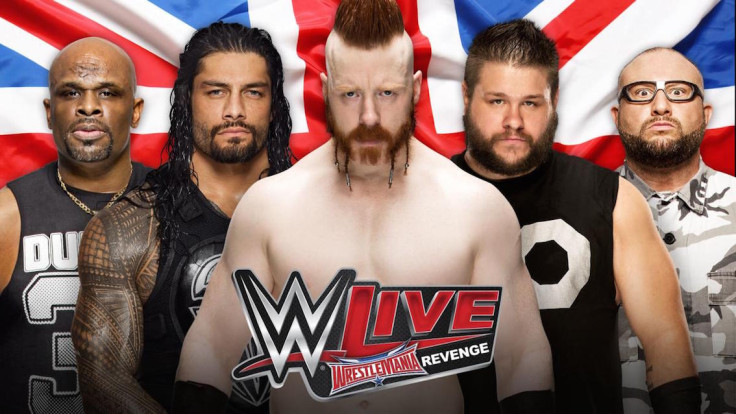 As of the end of June, WWE reported 1,130,000 US and 381,000 international subscribers to the on demand streaming service (an increase of 21,000 and 36,000 respectively since Wrestlemania), in line with previous guidance of "approximately 1.5 million" customers by this stage.
WWE CEO Vince McMahon told investors: "I continue to be pleased with the execution of our strategy to optimize the long-term value of our content."
George Barrios, WWE Chief Strategy and Financial Officer, added "We achieved a 25% increase in average paid subscribers to WWE Network and generated earnings that were in line with our guidance. Over the past 12 months we delivered record revenue of $703 million.
"Additionally, for the first half of 2016, we delivered revenue growth of 13% from the prior year period and our digital video views increased by more than 100% to nearly 8 billion and our social media engagements increased 39% to 570 million."
It was also noted by WWE that they did not expect to experience any impact on business due to the Olympics, but the implications of the EU referendum vote were not discussed.