2K Games has announced that there will be a collector's edition for WWE 2K17 on PS4 and Xbox One designed to celebrate the "explosive growth and popularity" of NXT − World Wrestling Entertainment's (WWE) developmental brand.
The reveal also confirmed several superstars that will make their WWE video game debuts, including Nia Jax, Apollo Crews and the "King of Strong-Style", Shinsuke Nakamura. In the UK, the WWE 2K17 NXT Edition will retail for £79.99 and be exclusive to Game.
As well as the previously announced pre-order content starring WCW legend Goldberg, the collector's edition includes an 8in collectable figure of Finn Balor in his "Demon" persona, Topps cards made out of ring canvas from the NXT TakeOver: London live event and a lithograph signed by Nakamura.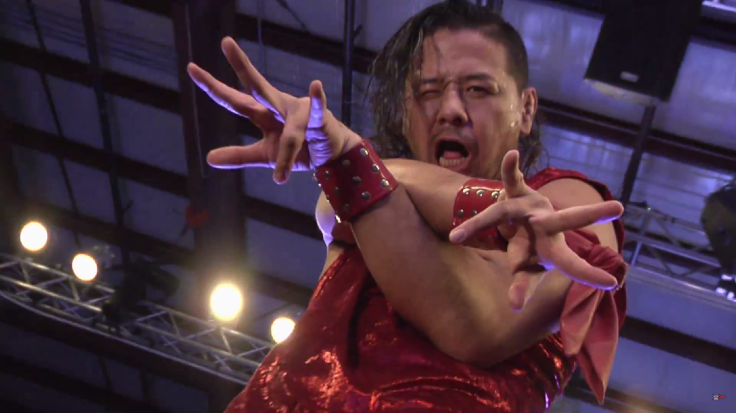 A press release from 2K Games confirmed that last-gen consoles will miss out on the NXT Edition and that it will be limited to 50,000 copies worldwide.
2K Games has also confirmed to IGN that Nakamura, Jax and Crews are all exclusive to the collector's edition at launch, with the NXT Enhancement Pack to follow as seperate paid DLC "later this year" for all other versions of the game.
Here is the full list of in-game content and goodies included in the WWE 2K17 NXT Edition (which appears to not include the game's Season Pass):
The cover art of the NXT Edition appears to tease the NXT Champion Samoa Joe, Alexa Bliss and Bayley for the game's roster. While Joe appeared in a DLC pack for WWE 2K16, both Bliss and Bayley would also be making their debut appearance in the series. Another possible debutante is the current NXT Women's Champion Asuka who can also be seen in the background.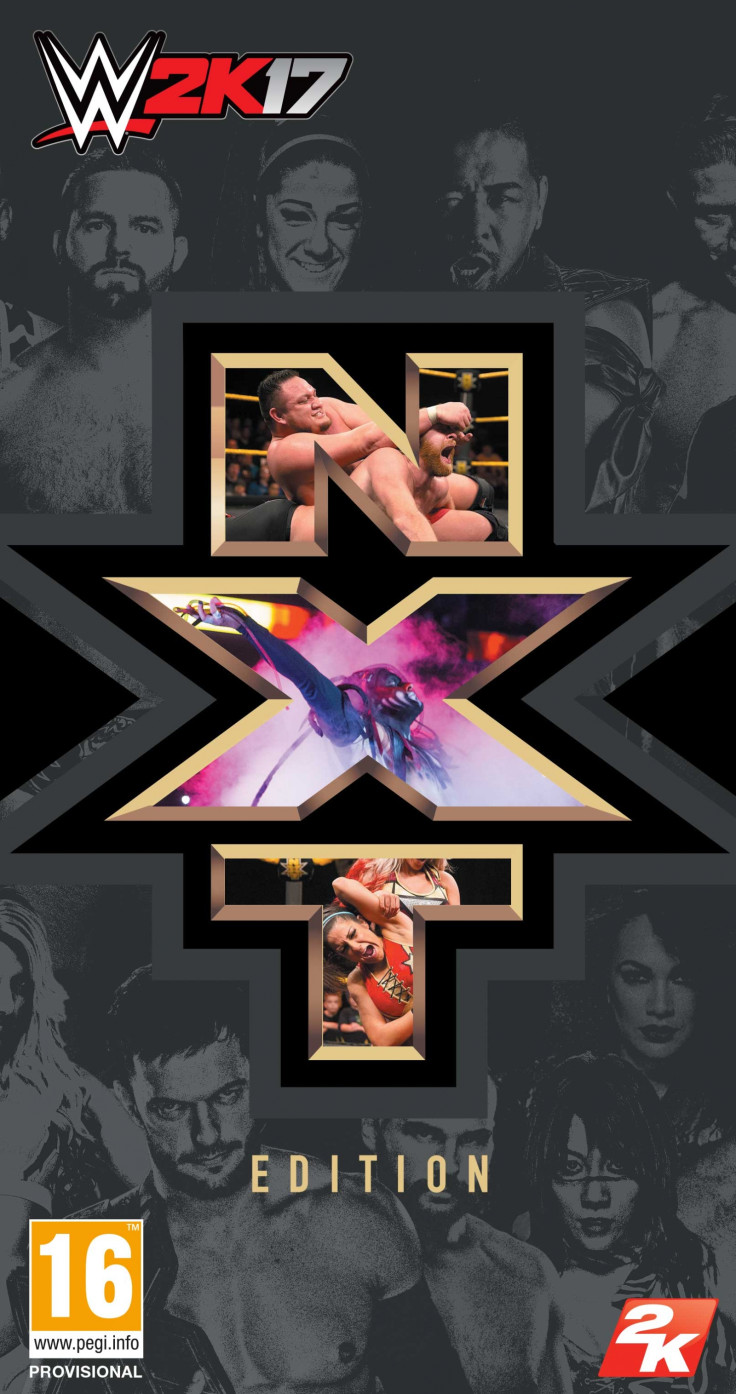 WWE 2K17 is set for release on Xbox One, PS4, Xbox 360 and PS3 on 11 October 2016