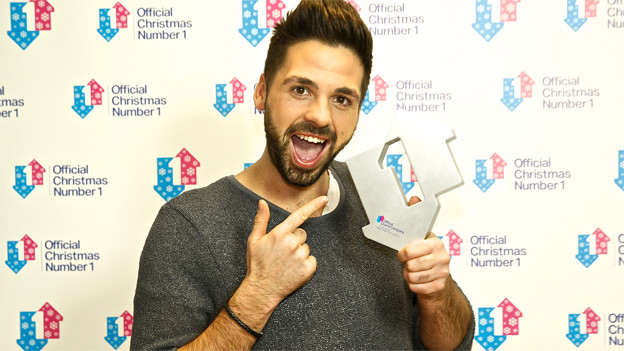 X Factor winner Ben Haenow has won the race for the Christmas number one.
The former van driver beat established artists Mark Ronson and Bruno Mars to the top spot, selling 214,000 copies of his single, Something I Need.
The song was originally recorded by US pop band OneRepublic. The 29-year-old's single had combined chart sales of over 214,000 and is now the second-fastest selling single of the year.
Speaking to OfficialCharts.com, Haenow said: "To have even been in the running for Christmas number one against some of the names that were in the race, and then to have actually won is incredible. It's an incredible end to my year.
"I'm absolutely shocked, I can't believe it. I'm gonna go and have a few good drinks with my mates - definitely more than a few good drinks - to celebrate."
Mar's Uptown Funk, which was showcased on The X Factor by Haenow's rival in the final, Fleur-East, dropped one place to number two.
The Pogues' Fairytale of New York FT Kirsty MacColl reached number 11 and last minute surprise contender, The Wealdstone Raider's Got No Fans at number five.
Band Aid 30's Do They Know It's Christmas? shifted nearly 313,000 copies in its first week back in November.
Ben will be headlining The X Factor Live Tour 2015, which will visit arenas nationwide in February and March.