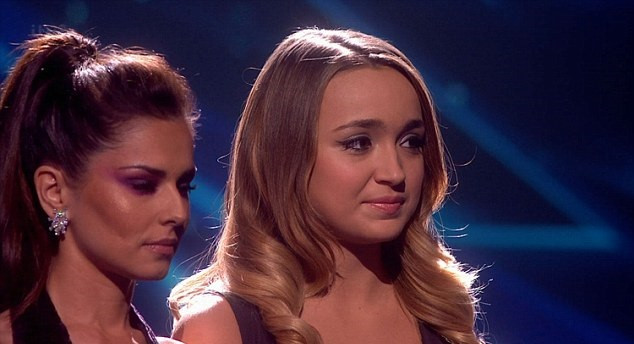 The X Factor finalists have been revealed, as 17-year-old Lauren Platt was voted off the show.
Lauren, Andrea Faustini, Ben Haenow and Fleur East all made it through to the semi-finals of the reality show. However, returning to the stage on Sunday night, one wannabe's fate was sealed.
Based on the public vote, Ben and Fleur breezed into the semi-finals, winning the most votes, leaving Lauren and Andreas to fight it out in a sing-off.
With a powerful performance of Faith Hill's There You'll Be, Lauren won praise from the judges but it wasn't enough next to the powerhouse vocals of Andreas.
Cheryl inevitably stood by her act saying: "I'm going to stick with my heart and soul, Lauren."
Mel B too backed her artist saying: "Can I just say Lauren, you peaked for me tonight - that was one of your best vocals to date. But my guy Andrea, you've took it to church yet again."
Louis Walsh added: "It's really difficult as they're both really good - but I'm sending home Lauren."
With both of his acts safely through to the final, Simon Cowell was left with the deciding vote.
"Lauren you've had two good sing offs in a row," he said. "Andrea there were parts of the song that you over singing, but you can't argue with your passion. I'm going to go with the person who deserves a place in the final - I'm going to send home Lauren."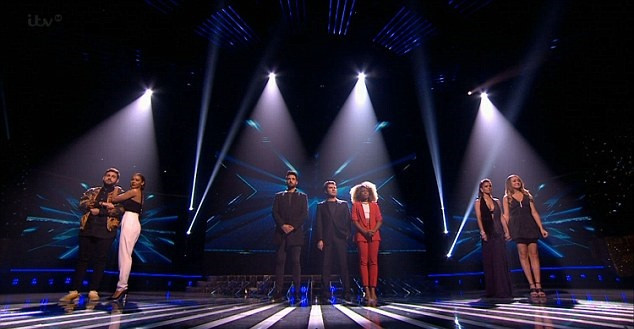 Making a dignified exit, the 17-year-old said: "I want to say thank you to the most incredible woman I've ever met in my life for sticking with me and giving me this opportunity."
For the three finalists, the X Factor crown is now in sight.
"I just can't believe this. This is literally a dream come true. I'm on top of the world," said Fleur.
"This has made my life," said Ben while an overwhelmed Andrea was speechless. "I don't know what to say, I'm just so glad.'
The winner of The X Factor 2014 will be chosen next weekend.