It was a shocking semi-final that saw Andrea Faustini, the pug-loving Italian with the powerhouse vocals, make his exit from the X Factor.
The absence of his mentor Mel B, who has been struck by a mystery illness, did not bode well for the 21-year-old, who was instead supported by replacement mentor Tulisa Contostavlos.
Speaking to host Dermot O'Leary he said of his experience on the show: "It's just incredible because I've come so far. It's been the most crazy and beautiful experience of my life and I'm so happy anyway."
Commenting on his personal highlights of the series he added: "My highlight was the day I came here and I wasn't expecting anything. A massive thank you to my family, to the judges and to Mel who has been an amazing judge and a friend."
The former Spice Girl's disappearance from the show at the eleventh hour is shrouded with mystery, with reports that she has been hospitalised. Referring to her absence O'Leary simply said: "We received a note late last night that Mel will be unable to be here. She is obviously absolute gutted about it. We wish her a speedy recovery and she will be watching from home. We have a super sub who knows all about the job."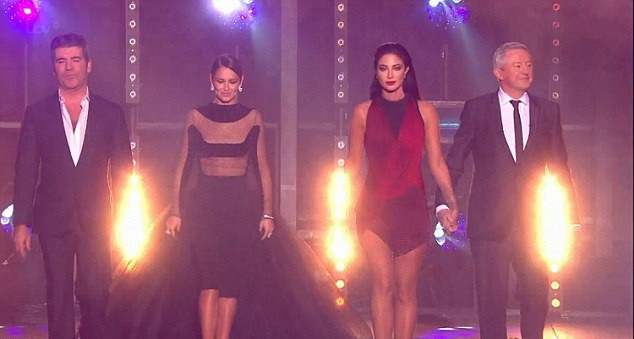 Despite Mel's absence the show kicked off with the judges make their grand entry. Cheryl Fernandez-Versini won in the fashion stakes with a stripped sheer, black dress with a dramatic train, despite being left without an act in the competition.
The finalists joined the newly formed three-piece Take That for a rendition of their hit song, Rule The World.
It was Ben Haenow's turn to take to the stage for the first solo performance of the night in front of 10,000 people. His performance of Demons by Imagine Dragons had the judges waxing lyrical about the van driver from Croydon.
Louis Walsh said: "A van driver from Croydon to live in Wembley, this is incredible. I loved the song. You deserved to be on the stage."
Tulisa added: "What an amazing opening to the show. I know it's cliché to say but its people like you that this show's about. I think you could go all the way. Good luck."
Cheryl said: "That was a fantastic song. Listen the reaction you just got, you performed that like a professional. Like you've been doing this for years."
For mentor Simon Cowell, it was confirmation that Haenow was worthy of a place in the final. "I've seen you grow over this competition but more important than that you have stayed down to earth. You deserve to be here tomorrow based on your voice and your talent."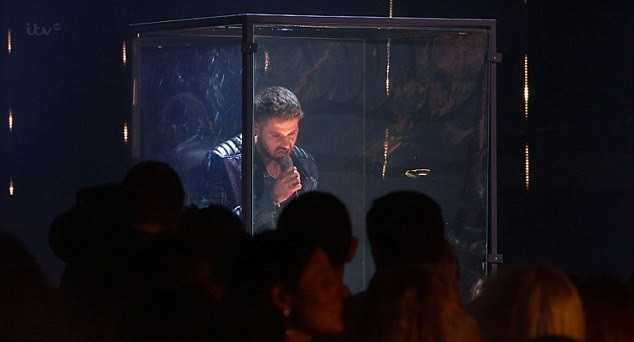 Andrea Faustini repeated an earlier performance of Feeling Good by Nina Simone, Flanked by an army of women clad in red leotards, he delivered a powerhouse performance.
"You've never let us down," said Louis. "I think you're going to have an amazing career and sell loads of records."
Cheryl added: "I'm going to say this for your mentor. You took that to church and back brother."
Simon couldn't help taking the credit for keeping Faustini on the show. "Because I was the one that saved you last week so I have to take a bit of credit for this. I thought it was a fantastic choice of song and this place didn't faze you. You've done brilliantly."
Tulisa revealed she has been watching the show for Faustini's performances each week. "Your voice is so amazing. It's almost like second nature to you, you do it like a diva. You are the most consistent singer every single week."'
But it was frontrunner and favourite to win the series, Fleur-East's performance that everyone was waiting for, and she didn't disappoint.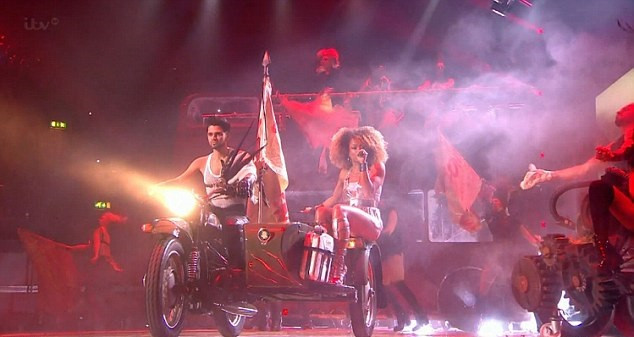 Singing Can't Hold Us by Macklemore she demonstrated an infectious energy that had all the hallmarks of an established professional entertainer and has seen her dubbed the British Beyonce.
A rapturous Louis Walsh said: "Every time I see you I get so excited. This is your moment, you are a star. Simon, you've found yourself an international star here.'
Tulisa added: "I was so excited to see you perform tonight. You sing, you dance, you're beautiful. You own that stage every time."
Cheryl recalled her first performance. "I remembered seeing a spark in you in the first audition and that performance made me feel so emotional. You have fought and fought and for me it will be criminal if you are not in the final."
Her mentor Simon who has backed her as a winner and a dark horse in the race early on said: "You are really really special. If you are not in that final then something will have gone terribly wrong."
As is customary of the semi-final show, each of the acts were joined by celebrity performers, with Ed Sheeran accompanying Ben Haenow for a version of his hit Thinking Out Loud; Ella Henderson sang Ghosts with Faustini and Fleur was joined by Labrinthe for Beneath Your Beautiful.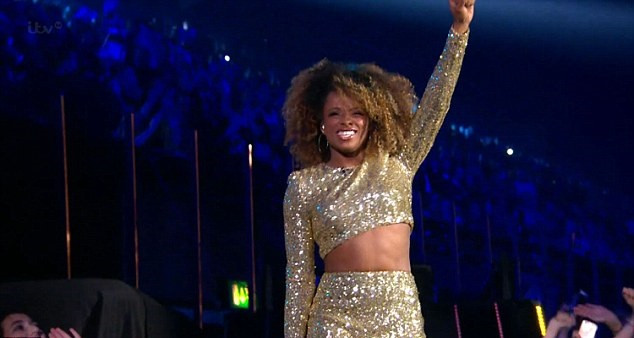 While previous series have seen the likes of Beyonce, Rihanna and Elton John share the stage with the final acts, there was some criticism on Twitter at the choice of star performers.
But the contestants had no complaints and neither did Simon, who has two acts in the final and is a winner no matter what.
"I love these two. I absolutely love them," he said. "They have been amazing, Fleur the last couple weeks sensational. Ben consistent and what I'm excited about is that I think its going to be the closet final ever. I don't know which way it's going to go. They have to put on the performance of their lives tomorrow and prove why they are here."
The X Factor final will include performances by One Direction with The Rolling Stones and the winner's song.