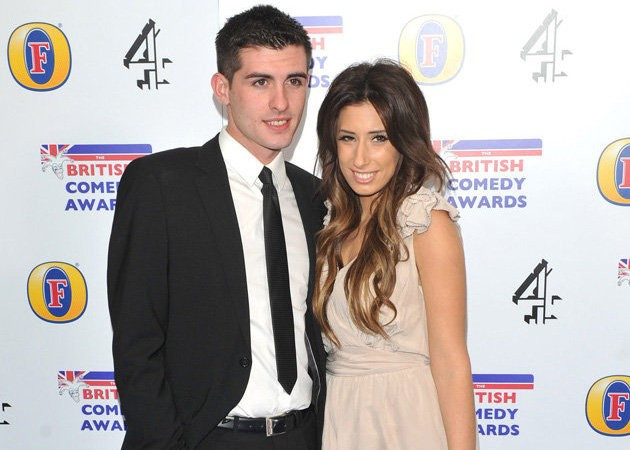 Stacey Solomon has revealed that she is planning a big fat Jewish wedding to her fiancé Aaron Barham.
The 22-year-old singer-turned-TV-presenter, who recently gave to her second child, admitted that she wanted to pay homage to her Jewish roots on her big day during an interview with the Sun.
Solomon said: "I would love to get married next summer. I want a proper traditional Jewish wedding under the chuppah, with a lovely dress and loads of flowers.
"If it was up to Aaron, he would have it in the Emirates Stadium and Arsene Wenger marrying us. As for choosing me a dress, he would put me in red and white. I'd look like Where's Wally!"
The couple, who have dated for three years, got engaged in New York in December, shortly after Stacey announced her second pregnancy.
Meanwhile Solomon has claimed that, unlike the 37 hours excruciating labour she experienced with her first son Zachery, giving birth to her son Leighton was like she "had gone to the shops and come back with a baby."
The former X Factor star gave birth to the 7lbs 7oz boy at the Queen's Hospital in Romford, Essex at 12:30pm on May 5.
"Labour was surprisingly wonderful. I had a really hard time with Zach so compared to that, this was a dream. It was two-and-a-half hours."
"I was back home and in my own bed that evening." she added.