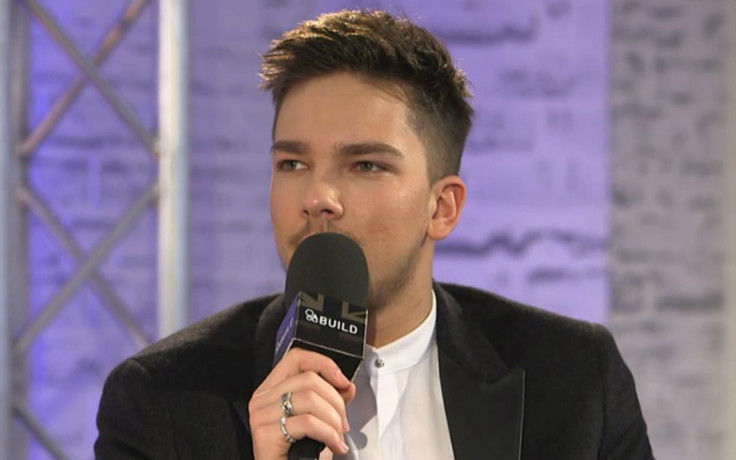 It seems as though Matt Terry's personal life has been more of a talking point than his tremendous 2016 X Factor win, with the 23-year-old waiter already denying a relationship with fellow finalist Freddy Parker this week.
Terry – who was thought to have shared a kiss with Parker on stage after taking the crown – has been spotted getting close with Caroline Alvares from the show's girl group, Four of Diamonds.
The pair are said to have spent the night dancing together and getting cosy at The X Factor wrap party held at a London nightspot.
An onlooker told The Sun: "Matt made a beeline for Caroline and spent most of the night dancing with her. She was grinding up against him and he was nuzzling into her neck."
But it may be innocent as a source also told the newspaper that the X Factor winner and Alvares are simply good friends.
Terry – who has signed with Sony instead of Syco's label as he is said to follow in Olly Murs footsteps – declared that he is in fact heterosexual earlier this week.
He told the Daily Star: "As far as I'm concerned, I am a heterosexual man – but I will totally keep fans up to date with my personal life and who I am dating. They will be the first to know. Fame is overwhelming but it is part of my job and I want to embrace it."
On Monday (12 December) Terry revealed he only entered the competition after his girlfriend dumped him, and proceeded to speak about the failed relationship at many points in the show.
His former girlfriend, Jas Avis, reportedly called off their three-year relationship in May – two days before his birthday – because she felt they were "holding each other back." The couple were since thought to have gotten back together, but split up before the 2016 series ended.