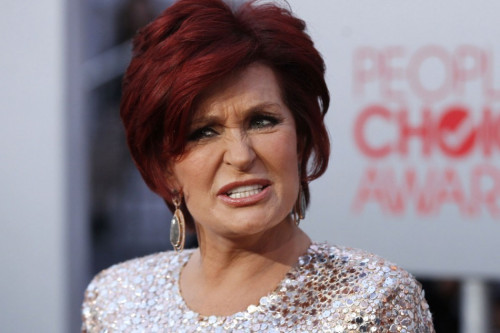 Sharon Osbourne has launched a fresh attack on NBC by complaining about the $70K an episode she received while working on America's Got Talent.
The former reality star famously quit the talent show in 2012 after a row with NBC bosses over its decision to axe her son Jack from a reality show after he was diagnosed with MS.
She believes she was the lowest paid member of the America's Got Talent judging panel.
During a recent appearance on Howard Stern radio show, she claimed that she was annoyed that her fellow judges Howie Mandel and Stern got paid more.
"Do you know what I got? $70 grand a show!" she told Stern.
When asked how much that worked out a year, the mother-of-three replied: "F*** all!"
The 61-year-old Talk co-host also complained about not getting any perks.
"Howie [Mandel] gets around $100k a show but he gets his own plane," she said. "I got an American Airlines f***ing ticket!"
When asked what Howard - who earns $15 million a season on the show - was paid, she laughed: "Too f***ing much!"
She concluded her rant by revealing that she is paid much more for her work on the UK X Factor. "You know what? England and Australia pay more than here [the US]," she said.
Osbourne recently made headlines after she threw food and water at music manager Jordan Feldstein at the Clive Davis pre-Grammy party .