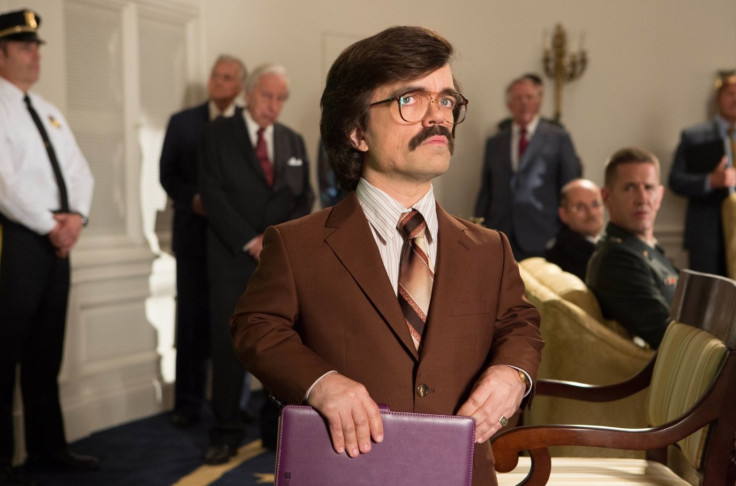 X-Men: Apocalypse certainly had its fair share of classic Marvel Comics characters, with the likes of James McAvoy, Jennifer Lawrence and Michael Fassbender reprising roles from previous movies and newbies Kodi Smit-McPhee and Sophie Turner joining the ranks.
Star Wars: The Force Awakens actor Oscar Isaac played that instalment's titular villain but now it's emerging that another, established baddie, nearly made a reappearance in the movie: Peter Dinklage's Dr Bolivar Trask.
First spotted by Comicbook.com, recently revealed concept art by Canadian illustrator Bartol Rendulic sees several designs conjured up for an ankle bracelet, with Trask's name written at the bottom of every image.
Most commonly associated with people on house arrest, ankle bracelets – or monitors such as this – are often worn when imprisoned criminals are on parole or taken out of confinement to be questioned / moved etc. A notion which certainly ties in with cinema-goers' last sighting of Trask...
In X-Men's Days Of Future Past, inventor and businessman Trask creates an army of advanced, mutant-hunting robots named Sentinels that eventually became so powerful – having absorbed a number of the X-Men's powers – that they attempt to take over Earth. The film saw Professor X (Patrick Stewart) and Magneto (Ian McKellen) send Wolverine (Hugh Jackman) back in time to unite younger versions of themselves, and other 1970s mutants, to stop Trask from ever making them in the first place.
Towards the end of the movie, Trask is arrested due to the corrupt nature of his Sentinel programme (that and the fact they kill a number people outside the White House). He is later seen – during a mid-credit scene on the Rogue Cut Blu-ray – sitting in a prison cell underneath the Pentagon; the same cell Magneto was kept in when arrested for his involvement in the John F. Kennedy assassination. It would therefore make perfect sense if Trask is being monitored ten years down the line.
What this has to do with X-Men: Apocalypse's storyline, however, is anyone's guess... Although it could be possible that the government was going to bring Trask in to help stop Apocalypse after the all-powerful mutant sent all of the world's nuclear weapons into space. Perhaps they believed that their only chance against him was to resurrect the Sentinels, or perhaps we will never find out...
For more entertainment news follow A-List on Twitter @Alistinsider