While it is common knowledge that the X-Men franchise will continue past next month's X-Men: Apocalypse, the only films currently on 20th Century Fox's schedule are standalone movies and spin-offs. Basically, there's nothing currently planned under the official X-Men title (when it comes to the big screen anyway). However, just because nothing is in the pipeline at the moment, doesn't mean that there's no one considering the possibilities of future titles. In fact, Apocalypse director Bryan Singer has an idea for a villain he thinks would be great on screen − the reality-warping Proteus.
"I'd love to use Proteus somehow," the 50-year-old filmmaker told Empire (via Heroic Hollywood). "There's a lot visually you could do with a character like that."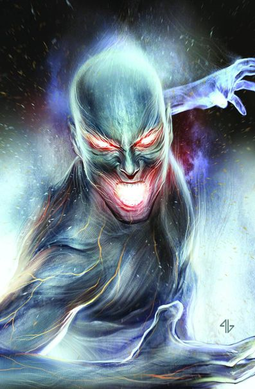 Within the comics, Proteus is the villainous alter-ego of Kevin MacTaggert, the mutant son of Moira MacTaggert (Rose Byrne in X-Men: First Class and Apocalypse). His abilities include manipulation of reality, subsequently making him one of Marvel's most formidable baddies when it comes to what he can do. He also had the ability to possess other people, though their bodies were rarely able to support his power.
While Proteus is powerful, he has never really been one of the big name bad guys for the X-Men in the comics, which would make him an interesting choice for the films. But hey, we'd just welcome any villain that wasn't Magneto for the umpteenth time to be honest.
X-Men: Apocalypse marks Singer's fourth directorial instalment within the universe, and it has been evident in the last couple of movies helmed by him, that he likes to toy around with special effects and often creates some truly dazzling visuals. Days Of Future Past's opening scene that saw Bishop, Blink, Iceman, Colossus and others go up against the mutant-hunting Sentinels was truly stunning in both its choreography and CGI, as was Quicksilver's attack on the prison guards mid-way through the movie. With his ability to alter reality and his skills for telepathy and turning energy into matter, Proteus is certainly a character that could lend himself quite nicely to Singer's more aesthetically ambitious new movies.
While it seems like a promising idea of Singer's to have Proteus feature in an upcoming sequel, the director is currently planning to start shooting his next film based on Jules Verne's 20,000 Leagues Under the Sea, so it's unlikely that he'll be able to focus on creating the next chapter of the series any time soon. Meanwhile, X-Men: Apocalypse is set for UK release on 19 May 2016 and in the US a few days later on 27 May.
For more entertainment news follow A-List on Twitter @Alistinsider