Xbox One: New Tips and Tricks for Best Gaming Experience [VIDEO]
Discover hidden functions and features of Xbox One with latest tips and tricks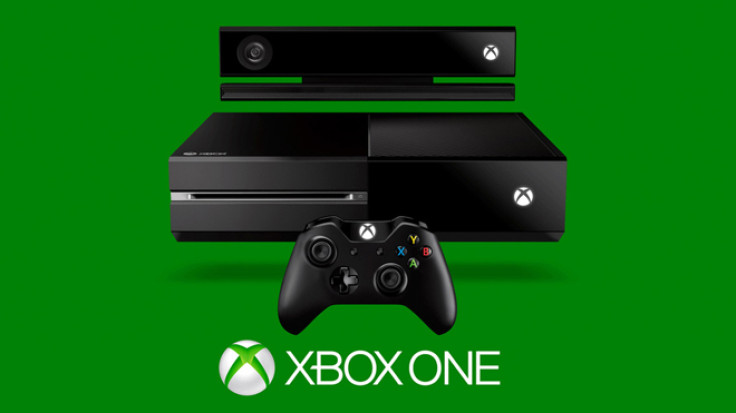 Discerning Xbox One gamers would be yearning to get the most out of their console and enjoy the best gaming experience ever. With Xbox One concealing a handful of hidden functions and features, it is imperative to explore everything under its hood.
IBTimes UK brings you the top tips and tricks to enjoy the best gaming experience on the new Xbox One console. This guide walks you through the process of setting up your new Xbox One, besides unleashing its powerful hidden capabilities for you.
How to Set Up Your Xbox One
You can set up your Xbox One in a few simple steps:
Power up your Xbox One using two AA batteries
Connect the console to internet via Ethernet port or using Wi-Fi connection
Once connected, the setup process should take no more than 30 minutes.
Just sign in to your Microsoft account via old Xbox Live or 360 account or create a new one. After signing into the account, the download and installation of preliminary updates should begin automatically.
How to Set up Your TV with Xbox One
Xbox One comes with an IR blaster to enable communication with AV equipment or set-top boxes. The communication is established using voice commands to control certain functions such as Xbox Volume Up.
In addition, you can customise the home screen with different colours and also sign in via Kinect, which will start your profile whenever you are standing in front of it.
On initial set-up, you can choose either instant-on or the energy-saving power mode.
NOTE: The console can be turned on via voice commands or controller in instant-on mode, while you need to manually hit the power button to start the console in energy-saving mode. The latter method takes more boot time, but saves energy.
Xbox One Tips and Tricks
Xbox One can sign-up to six different Xbox Live members simultaneously and switch between them via Kinect recognition or controller. Besides, your profile sign-in info will work on any Xbox One globally. You will be able to access your own Home screen, games, music and other content from any console around the world.
Use the voice command: "Xbox go home" or simply hit the Xbox button on the controller to return to the Home screen instantly.
Xbox button also doubles up as power button to turn off the console or the controller too.
The Kinect sensor on the controller can identify the gamer who is using the console and adjust the settings accordingly.
You can access notification center right next to the logged-in profile at the upper-left corner of the Home screen. From here you can easily access all the latest notifications in one place. Just hold the Xbox button on controller whenever you see a new notification alert.
Use the right and left bumpers on your controller to navigate across the screen instantly. You can also scroll horizontally by reaching out and making a fist to grip the screen.
Downloading games on Xbox One is as simple as holding a QR code in front of the Kinect and saying "Xbox use a code".
Games can now be played even before they complete downloading. However, you need to install them on a hard drive to begin playing.
Xbox One's biggest selling point is its multitasking capability, which allows gamers to snap apps to the sidebar using the controller. Just say something like "Xbox snap appname" and the specified app will be instantly added to the sidebar.
Say "Xbox switch" or double tap the Xbox button on controller to swap over screen segments.
Make video calls while gaming by using Skype via Kinect's 1080p camera. It supports video conferencing up to four people on your TV.
Pin any content on your Home screen including movies and artists from Xbox Music.
Explore Xbox Fitness, a free online collection of health and fitness videos for Xbox Live Gold members, which reveals enough health info whenever you work out using the Kinect sensor. The free membership is valid until December 2014.
You can now video record up to 30 seconds of gameplay in the Game DVR mode by using the voice command "Xbox record that". In addition, you can edit it, add commentary as well as share it with Xbox Live community.
For further assistance, check out the video tutorial below (courtesy of Xbox Live's Major Nelson):
Must Read: GTA 5: New Cheat Codes and Tricks for PS3 and Xbox 360
[Source: Pocket Lint]
© Copyright IBTimes 2023. All rights reserved.