There's no denying how iconic Darth Vader's black helmet has become after having appeared in four of the six existing Star Wars movies, but will any characters in The Force Awakens become as recognisable as the most notorious Sith Lord? Droid BB-8 is already capturing the hearts of fans of the franchise, before the film is even released, but do the new instalment's villains' costumes have any staying power?
Only time will tell, but costume designer Michael Kaplan has made sure he and his department took to the time to perfect the look of new villain Kylo Ren ahead of production. In a recent interview with Time, the BAFTA award-winner opened up about Ren's mask and how he and director JJ Abrams came about deciding on its look.
"We came up with so many different looks for Kylo. I mean it was crazy," Kaplan told the publication. "JJ kept saying he'll know when he sees it and one day we were having a discussion and he was talking about wanting it to be something that a child would remember, you know, that would be indelible in a child's mind, and one of my concept artists came up with that image.
"I don't know where he got it but he heard something that a child would like, and I don't know if it was the kind of spaghetti-type lines on it or what, but the next time JJ came by that was what we presented to him and he loved it. Also the silver in those lines kind of reflects and changes colour with the action. You know, if he's standing in front of fire you see that, so it almost brings you into the mask.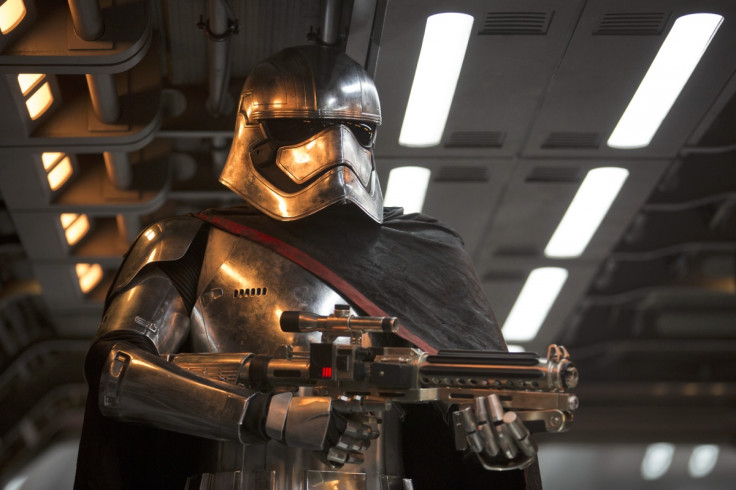 Despite the film being set in the realms of sci-fi and fantasy, Kaplan and Abrams were also keen on making the costumes look realistic and worn, so that audiences really believed, for instance, that Captain Phasma's armour had been used in battle or Rey had been in her sandstorm-wrapped get-up for a good few days already when the action kicks off.
"We have a whole distressing department and JJ loved that. There's nothing better to bring you into the world of believability than when clothes look like they've been worn quite a bit and are all broken down and their shoes have mud on them," Kaplan continued. "You won't see brand new soles running through a scene or when a character puts his feet up. It's not a fashion show and it's almost like these people have been wearing these costumes forever."
Star Wars: The Force Awakens opens in UK cinemas on 17 December, with the film reaching US screens the following day. It will feature returning actors – Mark Hamill, Carrie Fisher and Harrison Ford, plus Anthony Daniels, Peter Mayhew, Kenny Baker and Warwick Davis – as well as a host of new faces to the Star Wars universe including Game Of Thrones star Gwendoline Christie, Andy Serkis, Lupita Nyong'o, Simon Pegg, Oscar Isaac, Adam Driver and leads John Boyega and Daisy Ridley.
For more entertainment news follow A-List on Twitter @Alistinsider