Xiaomi, the Chinese smartphone startup valued at $45 billion (£29.3bn), has said it will launch its online Mi store in the US to gauge reaction to its brand - but won't be selling its smartphones there any time soon.
Speaking at an event to meet members of the press in the US and tell the company's story, Xiaomi's global vice president and former Google executive Hugo Barra said the company would be launching a US version of its Mi.com store some time this year - with the potential for other markets to be added.
However the company won't be selling its hugely popular smartphones but rather some of its other low cost products including headphones and the Mi fitness band.
"We're accelerating our entry in a sense by bringing simpler products," Barra said at a press gathering in San Francisco. "Hopefully, that'll be the beginning of really having America experience the Xiaomi brand and the quality and craftsmanship of our products."
Xiaomi currently only sells its smartphones in a handful of countries outside its home territory, including India and Singapore, but has said it plans to expand into Brazil and Russia
However, it seems that rather than testing the reception for the brand name, the real reason for Xiaomi not jumping straight into the US market with its smartphones is down to stringent regulators and the grip of networks.
Incredible amount of work
Barra said that getting its smartphones and tablets cleared for sale in the US would require an "incredible amount of work" and for now launching them in the country "is not in our plans".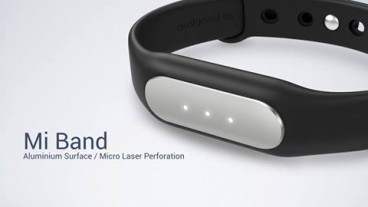 The phones would need to be cleared by the Federal Communications Commission and many believe it would face legal challenges from companies like Apple over what many see as blatant copying.
However an even bigger challenge to launching smartphones in places like the US and the UK is the dominance and power of the networks which subside expensive handsets like Apple's iPhone and Samsung's Galaxy S range in order to tie customers into long term contracts.
Xiaomi's business model is entirely different, selling its low cost handsets to customers directly without a middle-man and with a minimum spend on advertising, preferring to use word-of-mouth to get its message out there.
No fork
A major part of this is its MIUI operating system, which Xiaomi showed off on Thursday (12 February) highlighting the range of additional features it has compared to Android or iOS.
Barra also hit out at those who said Xiaomi had "forked Android" saying that the company builds on top of what Android offers, and like all other Google OEMs works with the company and offers its services on all devices it sells outside of China.
Google services like Gmail, Google Play Store and Maps are largely banned inside of China, so Xiaomi offers its own alternative stores and services.
So successful is the MIUI software, that Barra announced there are now 100 million people using the operating system.
Learning what people think
Xiaomi will make the first foray into the US market "in the coming months" with its Mi.com store, selling low cost headphones, fitness trackers and battery chargers, all of which have proven hugely popular with customers in Asia and will retain their budget pricing in the US.
"We're trying to learn about what people will think about our products," Barra said. "We're trying to understand which products will be most successful. US consumers are very sophisticated. They're very opinionated. They have access to so many different products from so many different brands. We want to be a part of that conversation. We want to be a part of that feedback loop."
Xiaomi says it is much more than a smartphone company, and this is partly the reason it has been valued at $45bn following a $1bn investment earlier this year.
The company is expanding its product range and has launched a number of connected home products, hoping to leverage its hugely loyal user base to create a ready-made group of customers who will happily buy anything with the Xiaomi brand.
"There's aspects of Xiaomi that make it more than a tech company," said Donovan Sung, Xiaomi's global director of product management. "There's parts of it where people feel a community, they feel like fans."