Xiaomi Mi 3 vs LG Google Nexus 5: Which is The Better High End Android Smartphone?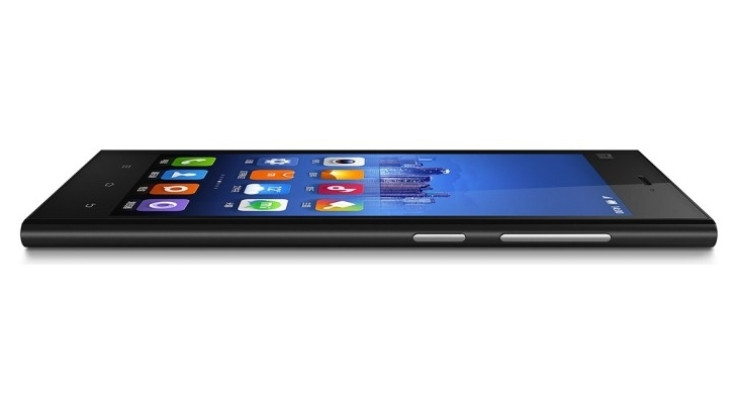 LG is currently enjoying success of its LG G3 flagship smartphone, a handset that is selling incredibly well in the US and other markets. Despite this, the company's Nexus 5, which was designed in collaboration with Google, is still a smartphone that is being widely considered by consumers. Today, we compare the handset with the Xiaomi Mi3, which was recently in several markets across the world.
---
Design
The Nexus 5 uses a plastic body and happens to be well built. While it isn't as flashy as the Mi 3, the smartphone will appeal to people who like designs that are sober, elegant and simple. It also happens to use a 5-in screen and is about the same as the Mi 3.
While it looks like a metal-bodied smartphone, upon holding it, users will realise that the Xiaomi Mi 3 uses a plastic body with a finish that's something between high gloss plastic and matte. Owing to this, it happens to be somewhat slippery. However, it is a sturdy handset to the aluminum chassis that holds it together. Talking about its size, the Mi 3 will be ideal for people who are accustomed to 5-in display smatphones.
---
Display
The Nexus 5 houses a stunning 1080p LCD display that has a generous pixel density of 445 ppi. The Mi 3 competes with a 1080p screen as well and offers a pixel density of 441 ppi. Both displays have solid viewing angles,a good deal of brightness and will offer a good visual experience for games, videos and more.
---
Hardware
Both smartphones house one of the best processing packages available on the market: the Qualcomm Snapdragon 800 with a Quad-core 2.3 GHz Krait 400 and an Adreno 330. They also have the same amount of RAM, which is 2GB. Both smartphones lack storage expansion options but offer decent on-board storage. 16GB and 32GB options for the Nexus 5 and 16GB and 64GB options for the Mi 3.
It goes without saying that both smartphones are stellar performers and that they will be able to seamlessly handle any task that you throw at them.
---
Imaging
In the rear, the Nexus 5 uses an 8-megapixel sensor with dual LED flash and f/2.4 lens, OIS. Up front, it a 1.3-megapixel sensor up front for substandard selfies. While there is nothing bad about the Nexus 5's imaging performance, it's safe to say that the smartphone delivers mediocre pictures when compared to the competition.
The Mi 3 wins this round with ease, thanks to its powerful 13 megapixel shooter in the rear along with a decent 2 megapixel camera up front. It's great for clicking pictures and the results can be compared to the likes of the impressive Samsung Galaxy S4.
---
Software
Stock Android purists will love the Nexus 5 since it has no bloatware. In fact, the Nexus 5 is one of the best options if you are looking for a stock Android only smartphone.
However, Xiaomi has taken a different approach with the Mi3. The smartphone uses MiUI, which is based on Android 4.4.2 KitKat. Thanks to the company's tweaks, it looks more like a lovechild of iOS and Android.
It offers users the simplicity of iOS, along with the power and flexibility of Android. Apart from an easy learning curve, users will also enjoy MiUI's amazing library of themes, which constantly gets new additions via users and fans. Icons, widgets, wallpapers, animations, transparency levels change entirely with each theme, while one can also mix and match elements of different themes to customise things to suit one's tastes.
Xiaomi has also added several of its own tweaks and customisations and the company has also made it possible for users to uninstall some of the pre-installed apps. Currently, most popular manufacturers do not allow this.
---
Bottom Line
While both smartphones offer similar specifications, the Mi 3 has a superior imaging package, allowing it to click better pictures. It also happens to offer more on-board memory, which happens to be important since both smartphones don't have let users expand memory with cards. And then comes the preference of stock Android versus Xiaomi's take on Android, which happens to be rather refreshing.
Also, the Mi 3 costs significantly less when compared to the Nexus 5 in several markets, making it a more feasible options among the two.
---
© Copyright IBTimes 2023. All rights reserved.