Xiaomi Mi 4 vs Apple iPhone 5s: Which is the Better High-End Smartphone?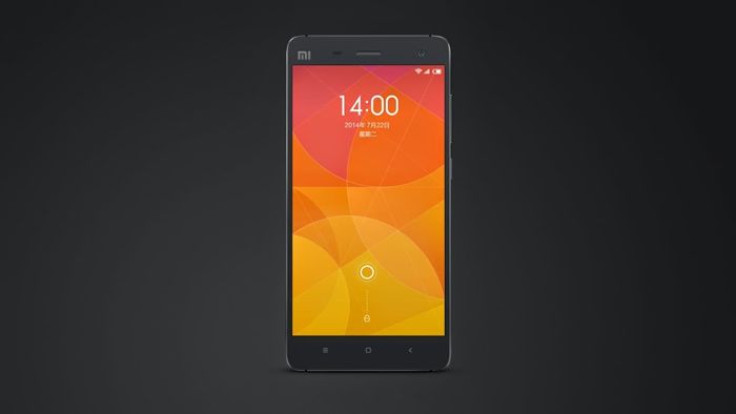 Following a plethora of leaks, popular Chinese smartphone manufacturer Xiaomi has finally unveiled the Mi 4. The handset happens to be rather impressive owing to its gorgeous metal body and high-end specs. But how does it compare with Apple's iPhone 5s? We find out with a comparison of specs and features.
Design
Apple's smartphone starts off with a strong advantage over the Mi 4 in the design category. The iPhone 5S is easier to hold and use when compared to most Android smartphones given its compact size. It feels expensive and premium in the hand owing to its solid aluminium back and metal frame with chamfered edges.
The Xiaomi Mi 4 also uses a gorgeous metal body and happens to be extremely light at a shocking 149g, which is only slightly heavier than the iPhone 5s (112 g). The phone feels sturdy when held and has managed to get rid of its predecessors' 'plasticky' feel. It also has chamfered edges much like the iPhone and looks like a larger version of Apple's smartphone in many ways.
Display
Moving on to displays, the iPhone 5s uses a 4.0 inch LED-backlit IPS LCD which offers vibrant colours and crisp visuals. It has a resolution of 640 x 1136 pixels and a pixel density of 326 ppi.
The Mi 4 sports a 5-inch full-HD display with a resolution of 1080x1920 pixels. It happens to churn out a brilliant 441 ppi pixel density, meaning that videos, pictures and games will look gorgeous on the handset.
Hardware
The Mi 4 uses the best processing package currently available on an Android smartphone, the Qualcomm Snapdragon 801, which has a Quad-core 2.5 GHz Krait 400 processor and an Adreno 330 GPU. There happens to be 3GB of RAM on the handset, meaning that the device will be able to handle any task that you throw at it. All in all, the handset is bound to be a stellar performer thanks to its high-end specs. The smartphone will come in two storage variants 16 and 64GB (eMMC 5.0).
Apple's iPhone 5S packs the company's powerful A7 chipset which offers stellar smartphone performance. Also worth noting is that Apple has future proofed its handset by adding a 64-bit architecture, meaning that iPhone 5S users will have no problems running apps arriving during the next two years. As apps and systems get more powerful and intensive, your smartphone is going to require a 64-bit architecture to handle them better.
Another noteworthy mention happens to be Apple's M7 "motion coprocessor" which is probably more interesting than the A7 itself. It is designed to garner data from the handset's accelerometer, gyroscope, compass and more. This will be very useful with the release of iOS 8, which will integrate the iPhone 5s to a whole new variety of biometrics and health apps.
Imaging
Xiaomi has given the Mi 4 a solid 8 megapixel camera upfront for some high quality selfies, while there's an even better 13-megapixel rear camera for other pictures. Both camera units sport Sony's stacked CMOS sensors and promise to offer stellar image quality.
Don't be fooled by its 8MP rear sensor, the Apple iPhone 5S is still one of the most powerful and practical smartphone cameras out there. It clicks quick pictures, shoots decent images in dark situations and has an improved front facing camera when compared to the iPhone 5. Thanks to the phone's advanced processing, it can also shoot slow-mo video among other things. However, it happens to be rather outdated when compared to the Mi 4's imaging package, which is easily superior on paper.
Software
In this category, it clearly is a matter of personal preference. However, Apple's iOS has been borrowing features and capabilities from Google's Android OS over the last few years, meaning that it has been playing catch-up for a while now.
On the other hand, Apple does have more high quality apps on its app store and is the preferred platform for developers.
Overall
The Mi4 easily offers more bang for the buck given that it offers an amazing feature set at a much lower price point than the iPhone 5S.
However, Apple's iPhone 5s offers advantages like 64-bit processing, a finger-print scanner for enhanced security, a wonderful and compact form-factor and much more.
© Copyright IBTimes 2023. All rights reserved.