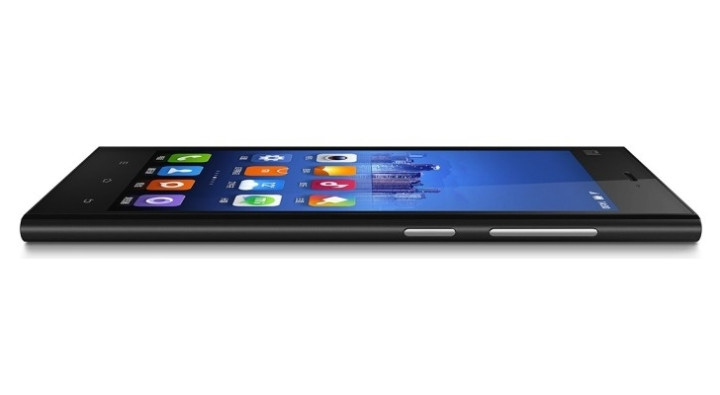 While the Moto G has played a pivotal role in turning Motorola's success story in 2014, the phone has quite a few rivals in the same price bracket, with the most popular contender being the Xiaomi Mi 3. The smartphone from the Chinese phone maker was a hit in its home country and is now being released in many markets worldwide. We compare the two handsets to see which one comes out on top.
Design
The Moto G uses a plastic body. While it might not come off as a premium handset, the body is sturdy, well-designed and feels good in the hand. It uses a 4.5 inch display, meaning that it's an easy fit in most hands and will be more comfortable to hold when compared to most Android phones.
While it might appear to be a metal-bodied smartphone, users will realise that the Xiaomi Mi 3 uses a plastic body with a finish that's something between high gloss plastic and matte. The body feels premium when held but is somewhat slippery. However, it happens to very sturdy thanks to the aluminium chassis that holds it together.
Display
The screen of the Moto G has a gorgeous 720 x 1280 pixels resolution spread over a 4.5in display. It churns out a pixel density of 326 ppi. It has solid viewing angles and happens to be great for watching videos and playing games.
However, the Mi 3 takes things to the next level with its 1080 x 1920 pixels resolution that's spread over a 5in screen. It offers a powerful pixel density of 441 ppi and offers an amazing smartphone experience that can compete with smartphones like the HTC One M8 and more.
Hardware
The Moto G uses a Qualcomm Snapdragon 400 Chipset which contains a Quad-core 1.2 GHz Cortex-A7 processor and an Adreno 305 GPU. There is 1GB of RAM on board along with 8GB and 16GB memory options. However, there is no option for expanding storage via memory cards unless you get the LTE variant, which is now available in the US.
The Mi 3 bests the Moto G in this department as well, since it has one of the best processing packages available on the market. The smartphone houses a Qualcomm Snapdragon 800 with a Quad-core 2.3 GHz Krait 400 and an Adreno 330. There's 2GB of RAM on board along with 16GB and 64GB internal memory options. Given its specs, the Mi 3 should be a much more powerful performer than the Moto G. It will be able to handle games, hardware intensive apps and other tasks flawlessly.
Imaging
Imaging happens to be one of the downsides of the Moto G. The smartphone has a 5 megapixel shooter in the rear as its primary camera and a 1.3 MP camera up front as its primary shooter. This imaging package results in lacklustre pictures and poor video recording.
The Mi 3 offers a powerful 13 megapixel shooter in the rear along with a decent 2 megapixel camera up front. It's great for clicking pictures and the results can be compared to the likes of the impressive Samsung Galaxy S4.
Software
The Mi 3 uses MiUI, which is based on Android 4.4.2 KitKat. However, it looks more like a lovechild of iOS and Android. It offers users the simplicity of iOS along with the power and flexibility of Android. Apart from an easy learning curve, users will also enjoy MiUI's amazing library of themes, which constantly gets new additions via users and fans. Icons, widgets, wallpapers, animations, transparency levels change entirely with each theme, while one can also mix and match elements of different themes to customise things to suit one's tastes.
Xiaomi has also added several of its own tweaks and customisations and the company has also made it possible for users to uninstall some of the pre-installed apps. Currently, most popular manufacturers do not allow this.
The Moto G has stock Android KitKat and is simple, fast and effective. Motorola has avoided adding any bloatware and keeps the phone light, quick and usable. Stock Android aficionados will love the handset since it stays loyal to Google's vision for the Android OS.
Bottom Line
The Mi 3 is easily the better option among the two since it has better performance specifications, superior imaging and more. If you like themes and visual customisations, the Xiaomi has a lot to offer in that respect.
However, if you want a smartphone that's easier to hold, then the Moto G is worth considering. Its other benefits include stock Android and slick performance. However, it has poor imaging when compared to the Mi 3.