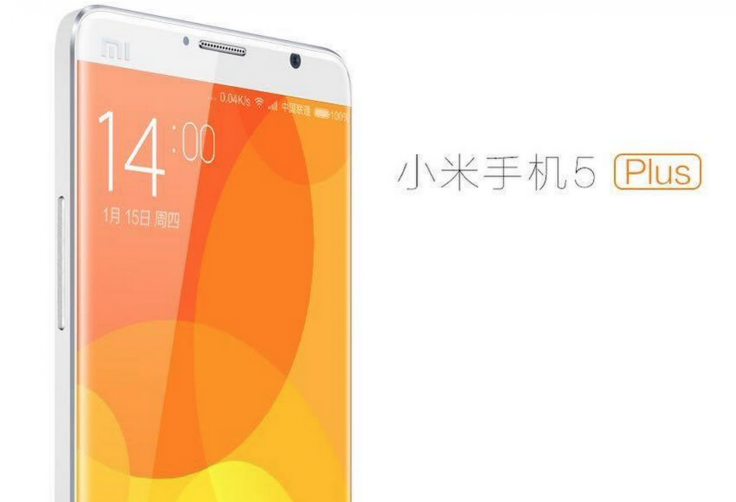 A leaked image of Xiaomi's next flagship smartphone - the Mi5 Plus - has leaked on Twitter one day before the ultra-thin device is due to be launched.
Posted on Twitter by a user called @Leaksfly without any commentary, the image looks to be authentic as in it resembles previous official Xiaomi press imagery, and shows a phone called the Mi5 Plus which looks quite like Apple's latest iPhones.
This is not of course the first time Xiaomi products have been accused to looking a little too much like Apple's products with many calling Xiaomi the "Apple of the East".
Xiaomi however is a significant smartphone force these days, rising to become the biggest manufacturer in China and the world's third biggest seller of smartphones in the third quarter of 2014.
On Thursday, 15 January it will hold a press event in Beijing where it is expected to launch its latest products.
Little is known for definite about what Xiaomi will announce on Thursday, but two teaser images published by Xiaomi suggest it will launch two new flagships and that at least one of the new smartphones will be ultra-thin, with some reports suggesting the Mi5 could be as thin as 5.1mm - for comparison the iPhone 6 is 6.9mm.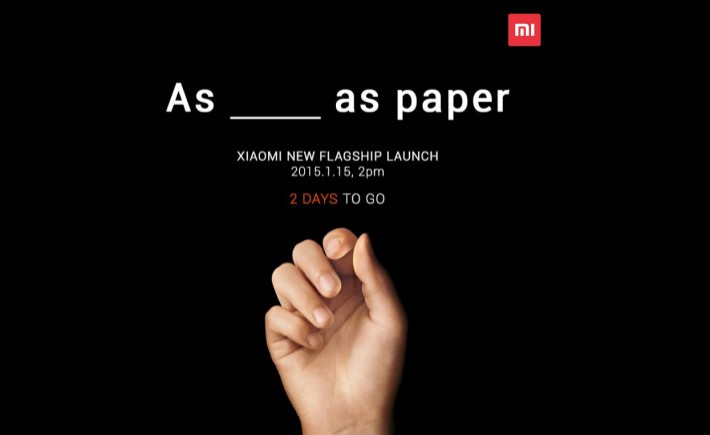 Reports this week suggested that Xiaomi will announced the RedMi Note 2 alongside the Mi5, but the leaked picture today suggests we could be getting the Mi5 and Mi5 Plus, just like Apple launched the iPhone 6 and iPhone 6 Plus last September. The screen sizes are said to be 5.2in and 5.7in with other reports suggesting a Quad HD screen resolution (1440 x 2560) powered by the latest Qualcomm Snapdragon 810 processor as well as an improved camera and big battery.