Xiaomi coming to Europe selling accessories but no smartphones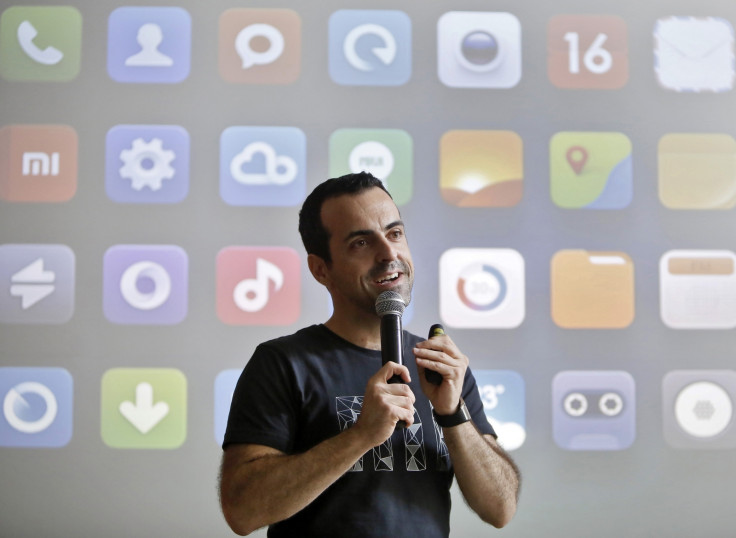 Just as it is doing in the US, Chinese company Xiaomi will launch its online store in Europe without its most interesting products.
Xiaomi will launch a Mi store in Europe this year but won't be selling its smartphones - initially at least - but the reason why is unclear.
"It's going to be a different Mi.com experience from what we have in our markets in Asia, because we're not selling phones," Hugo Barra, Xiaomi's global vice president, said at Mobile World Congress (MWC) on Tuesday 3 March according to CNET.
A Xiaomi spokeswoman confirmed what Barra had said, but told IBTimes UK that no specific countries in Europe had been chosen and there was no timeline of when the launch may happen.
She added that in terms of pricing and the catalogue of devices which will go on sale, it would be similar to the US, where Xiaomi has promised to keep pricing at the same level as its Chinese store, where it sells the Mi Band fitness tracker for just £8.50 ($13).
Xiaomi sees itself as much more than just another smartphone brand and the man brought in from Google to develop its international expansion said the firm increasingly saw itself as "a lifestyle company".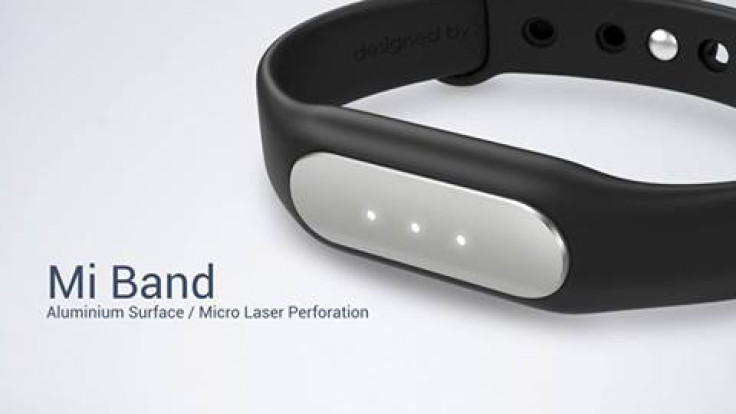 The Mi Band fitness tracker costs £8.50
Xiaomi
Barra said: "We're only going to sell a small number of our hero accessories, things like the Mi Band, studio-grade headphones, in-ear headphones and the world's most popular power banks," he said.
Barra did not give reasons for why it wouldn't be selling phones in Europe, but many believe that the company dubbed the Apple of the East would run into problems regarding patents and copyright issues, having been widely accused of copying other smartphone manufacturers - predominantly Apple - in the past with its own smartphone design.
Another issue for Xiaomi is the fact that it sells smartphones direct to consumers in China, while in countries like the UK and US most smartphones are sold through networks, meaning the company would need to adjust its business model.
Xiaomi - the lifestyle company
In February the five-year-old company, which was recently valued at $45bn (£29.3bn) announced that it was going to begin selling some of its devices in the US, but just like Europe, this did not include its smartphones.
Xiaomi sells a range of products on its Chinese websites, including smartphones and tablets, set-top boxes, fitness trackers and even air purifiers.
Its latest product, launched this week, is a GoPro-style action camera called the Yi Action Camera which costs just CN¥ 399 (£41, $63) - a fraction of the price of hugely popular products from GoPro.
Also speaking at MWC in Barcelona this week was Barra's former colleague at Google, Sundar Pichai, who has been described as the "most powerful man in mobile". Pichai was asked about Xiaomi and other Chinese manufacturers who are using Android to power their smartphones but without Google's apps and services:
"China is a phenomenon unto itself. It is important to remember that most of the innovation [happening with Chinese smartphones from the likes of Xiaomi and OnePlus] is powered by Android.
"So we are very committed, we work very hard. I met with partners from China this morning so it's a big part of what we do. We would of course love to see Google services on top of their experience."
© Copyright IBTimes 2023. All rights reserved.