Chinese smartphone manufacturer Xiaomi is currently in talks to raise $1.5bn ($950m, €1.2bn) in fresh capital, following news that the world's third-largest smartphone supplier nearly doubled its net profit last year.
Citing people familiar with the discussions, CNBC reports that investors including Russian internet firm DST are close to putting forward enough capital to set Xiaomi's valuation at more than $40bn.
If the funding round is successful it will be the largest private financing for a venture-backed firm since Facebook in 2011 and would value Xiaomi higher than both Sony and Lenovo put together.
The news comes just a day after the South China Morning Post reported Xiaomi is aiming for an initial public offering (IPO) as early as next year.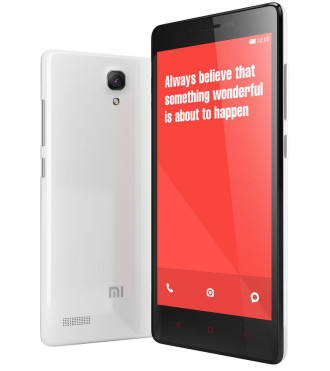 "Xiaomi is one of the large Chinese technology companies that would tap the IPO market next year," a source told the publication. "Hong Kong investors seem to be more receptive of hardware than software firms, making the city the likely IPO destination for Xiaomi."
In the four years since it formed, Xiaomi has seen massive market share gains and soaring profits through the sale of its low-cost handsets.
A recent confidential document viewed by The Wall Street Journal revealed that the firm saw its earnings rise by 84% last year.
Between July and September 2014 Xiaomi accounted for 6% of the 320 million smartphones sold globally, trailing only Samsung (25%) and Apple (12%).
The company has been dubbed by many industry analysts as the Apple of China due to both its success and the similarities of the handsets.
Last month Apple design head Jony Ive even went as far as to accuse the Chinese company of stealing his designs.
"I don't see it as flattery," Ive said at the Vanity Fair New Establishment summit. "I see it as theft. I have to be honest. The last thing I think is 'Oh, that is flattering'. All those weekends I could've been home with my family. I think it's theft and it's lazy. I don't think it's OK at all."
In response, Xiaomi President Lin Bin said: "Xiaomi is a very open company, which would never force anyone to use its products.
"However, one can only judge Xiaomi's gadgets after he or she has used them. I'm very willing to give a Xiaomi cell phone to him as a present, and I look forward to hearing his remarks after he uses it."