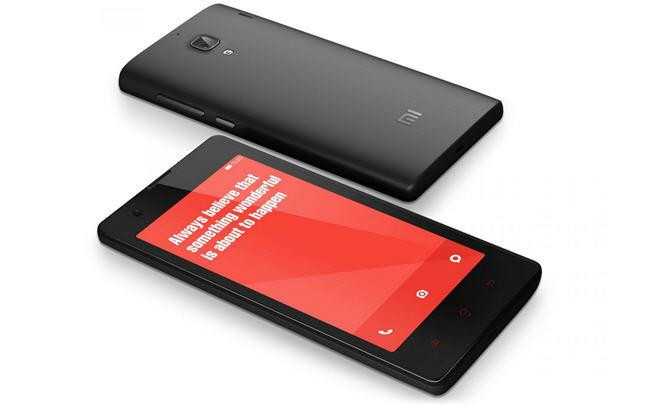 Touted as the 'iPhone killer', Chinese smartphone brand Xiaomi reported a total sell-out of its pre-orders in seconds during its first two flash sales in India. The company is now offering nearly 40,000 Redmi 1S units to registered participants in the country in its third flash sale that begins at 2pm IST on 16 September.
Major Indian e-commerce player Flipkart will be accepting pre-bookings from those who have registered to buy the Redmi 1S budget smartphones.
With less than two hours to go before the third flash sale opens on Flipkart, potential buyers who have registered to participate in the flash sale, and numerous people frustrated at not being able to buy the Redmi 1S in earlier flash sales despite registering twice (due to limited stocks), could be thinking of switching loyalties considering that Google's Android One smartphones are now available in India at competitive prices.
Frustrated potential customers who could not get their hands on the Redmi 1S in earlier flash sales recently took to popular social networking site Facebook to vent their ire against Xiaomi and the company's 'marketing approach' of conducting flash sales over Flipkart.
Google's Android One vs Xiaomi Redmi 1S
Google's Android One project, from the time of its launch (at the company's IO Conference), has been highly anticipated especially in India where 'value for money' and 'budget' smartphones are still accorded priority over high-end devices.
Google's Android One smartphones guarantee a Stock Android/Pure Android experience and are manufactured by well known local brands viz Micromax, Karbonn and Spice, and no Chinese smartphone maker finds place here.
Android One devices are priced at INR 6,300 in the country (£58, $98), which nearly matches the pricing of the Xiaomi Redmi 1S (priced at INR 6,000, £60, $100).
Undoubtedly, the Xiaomi Redmi 1S incorporates fairly better hardware aspects in comparison to the various Android One smartphones.
However, the former has managed to accumulate a fairly high degree of 'potential buyer frustration' which could prove detrimental during the third flash sale. This could lead to people opting out of buying the Redmi 1S units despite having registered.
Do you prefer Redmi 1S or Android One?
Android One overtakes Xiaomi in terms of branding, and the biggest advantage that the former enjoys is the 'Pure Android' experience offered by its stock Android operating platform.
But Xiaomi did manage to overtake various reputed technology brands across other countries of the world, and the Chinese brand may still manage to retain its loyal user base during its third flash sale.
Those preferring Google's 'stock Android' smartphones get to enjoy automatic software updates akin to the company's Nexus devices.
Xiaomi has already announced that it has received more than 350,000 registrations for the third flash sale. However, it remains to be seen whether these people actually participate in the third flash sale with the much reputed Google Android One smartphones lying around.
Do let us know your opinion on the Xiaomi Redmi 1S vs Google Android One war, in our comments section below.