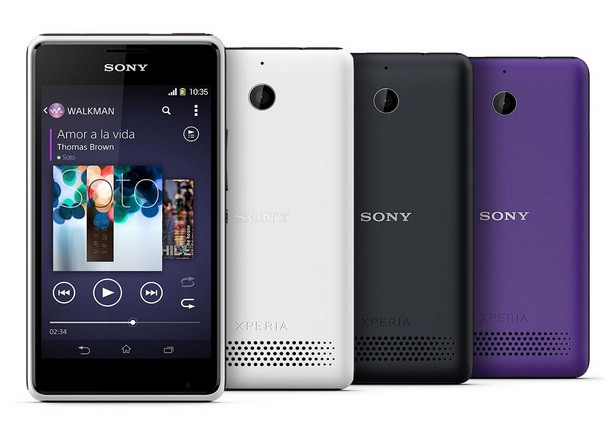 Sony has confirmed the roll-out of Android 4.4.2 KitKat software update for Xperia E1 and E1 Dual smartphones.
According to the software page, the update brings the build versions, 20.1.A.0.47 and 20.1.B.0.64 for the Xperia E1 (D2004 and D2005) and Xperia E1 Dual (D2104, D2105 and D2114) respectively.
The update adds a transparent navigation bar, tweaks the Status Bar, and adds a Quick Settings feature, and a new boot animation and themes. It also improves stability, performance and the camera.
Sony has also added SD card functionality to apps in the Xperia E1 KitKat update, notes Xperia blog.
Rhe changes noted in the software update page for Xperia E1 and E1 Dual include:
Latest available software
Android version: Google Android 4.4 (KitKat)
Latest available software: 20.1.A.0.47 for Xperia E1/ 20.1.B.0.64 for E1 Dual
Release started: 8 August, 2014
Software improvements
Android 4.4 KitKat with many new features and enhancements.
Improved software stability giving smoother performance.
Camera improvements for enhanced performance.
Personalise your messages now with colourful emojis.
Take screenshots easily with the built-in screenshot menu.
Navigate to Settings >> About phone >> Build number >> version to check the availability of the update. The timing and availability of the update is dependant on your market and carrier network.
Sony has also announced that the update is next expected to be available for Xperia M2 and M2 Dual.
Here is the official changelog posted by Sony for Xperia E1 and E1 Dual KitKat update.
Changelog

Google's Android 4.4; KitKat as standard – bringing performance & UI optimisation...
We've added our tweaked Status Bar and Quick Settings... now more intuitive and customisable (and pretty easy on the eye)... cleaned up to ensure you only get the notifications you really need
If you've got a Sony PlayStation 4, you might recognize our new user interface – we've added the same sleek launch animation and livewallpaper across the lock and home screens
Better storage choice – you now have the option to easily move applications from internal memory to SD card – we recognised the need to have more control over your content... as something particularly useful for devices with slightly less space
We're also uplifting Sony's entire native app portfolio to the latest versions – bringing tweaked / improved / current experiences for (to name but a few): Messaging, Smart Connect, TrackID, Sony Select, and Battery STAMINA Mode, Sony's Media apps: WALKMAN, Album and Movies
And proving pretty popular, now totaling over 2 million downloads (!) – our unique custom interface experience: "Xperia Themes", with downloadable UI packs from Sony Select – skin up to 280 assets across your Xperia smartphone with a variety of styles
Meanwhile recognised XDA contributor, Jozinek has shared the Android 4.4.2 FTF files for both Xperia E1 and E1 Dual.
Users can install the files according to the model number of the device using Flash Tool.
FTF download links: