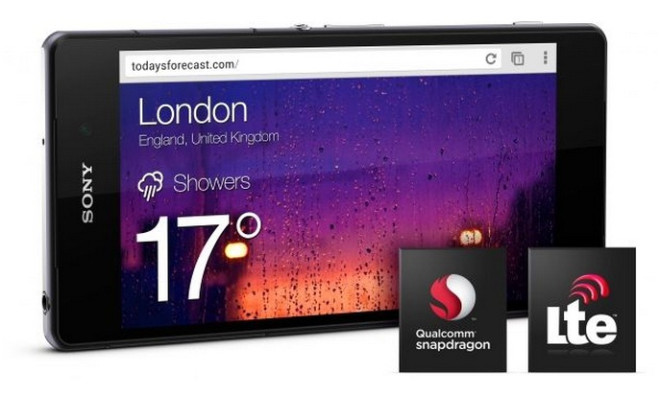 Sony's flagship smartphone, Xperia Z2, announced at this year's MWC event, is now available for purchase at Sony Mobile Stores.
Sony had earlier confirmed the Xperia Z2 will be available in early April though the company admitted of having stock shortage issue.
"We are seeing particularly strong demand for Xperia Z2 across all of our distribution channels. As with all of our product launches, global rollout is phased across markets and channels. Consumers will be able to get Xperia Z2 in the UK starting from April," said Sony.
The company later admitted that the UK launch will be delayed until May and all pre-orders would be shipped on time in April, notes GSMArena.
As expected, several renowned retailers in the UK have now confirmed the availability of the handset in their stores.
Prospective buyers can now purchase the device directly from Sony Mobile Stores in UK and other European countries.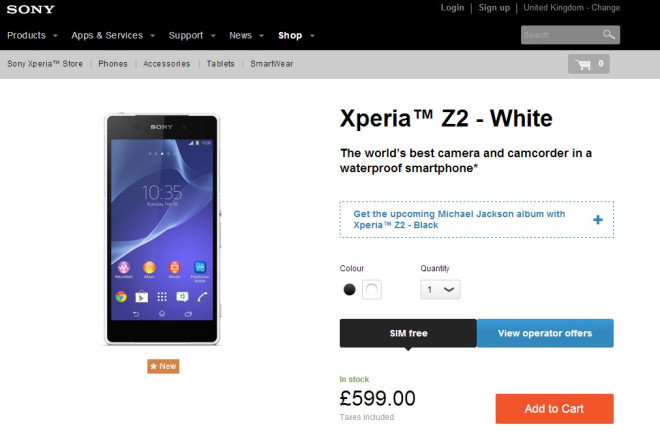 According to the price listed at the webstores, the Xperia Z2 costs €679 in Germany, €699 in France and Italy, PLN 2,799 in Poland and SEK 5, 995 in Sweden. Customers from UK can buy the Xperia Z2 from Sony Mobile at £599.
The black edition of Xperia Z2 is out of stock in some countries such as Italy, Poland and the UK, notes Xperia Blog. However, more stock is expected in the coming weeks.