Sony's new Xperia ZR shares some key features with the high-end devices such as Xperia Z and ZR. All three Xperia handsets use Snapdragon S4 Pro chip featuring a quad-core krait central processing unit, clocked at 1.5GHz, while paired with Adreno 320 graphics unit. The Xperia ZR featuring a 720p screen runs with a large battery of 2300mAh battery.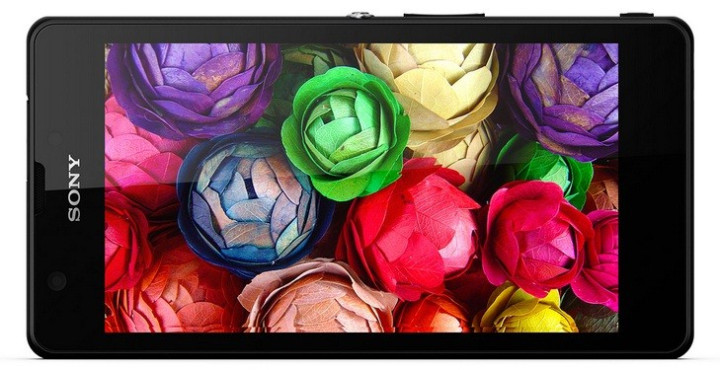 However, the Xperia ZR offers longer battery life than its rivals. The key to such extended battery performance is the smaller screen having lower resolution, powered by a quad-core processor and larger battery, according to the series of battery tests conducted by GSMArena.
To begin with the 3G talk time test, the Xperia ZR performed quite well and was one among the top performers. It lasted for 17 hours and 48 minutes before its battery drained out. This is approximately five hours more than official talk time noted by Sony, which claims the device is capable of delivering talk time up to 13 hours. Beside, the Xperia ZR was one hour and 45 minutes ahead of the Xperia Z in the talk time test. Although, it could not beat Huawei's large-screen smartphone, Ascend Mate, which grabbed the first position in the test while offering longest talk time up to 25 hours and 12 minutes.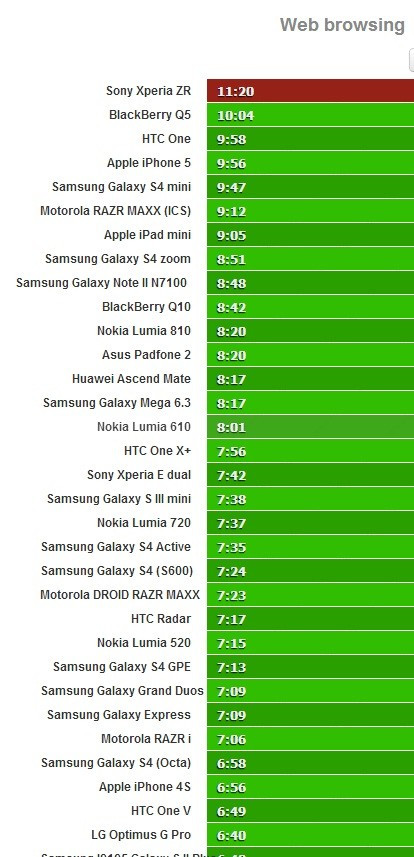 The results were even surprising in the web browsing test. The Xperia ZR topped the chart beating all its rivals, while delivering the longest web browsing for 11 hours and 20 minutes. The Xperia Z and the ZL managed to stay for 6:37 hours and 6:04 hours respectively in the same test.
In the video playback battery test, the Xperia ZR survived for seven hours and 30 minutes, which is approximately two hours more than the video playback of both Xperia Z (five hours and 39 minutes) and ZL (five hours and 28 minutes). The Razr Maxx running on Ice Cream Sandwich was the winner in the test with video playback of 16 hours and 35 minutes.
The Xperia ZR scored 62 hours in the endurance battery rating, with due credits to its efficient talk time and optimised web browsing.
Also read- Xperia Z1 offers twice the official talk time, suggest battery tests